Burkburnett Justice Center up and running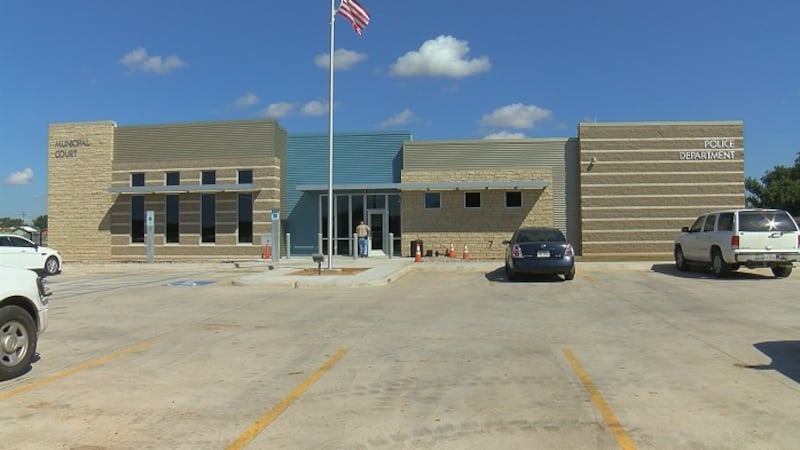 Updated: Sep. 19, 2018 at 4:55 PM CDT
BURKBURNETT, TX (RNN Texoma) - The new Justice Center in Burkburnett is now open after nearly a year and a half of construction and much more time than that spent on just making the project possible.
It's opening last Friday was a welcomed sight to the police department and everyone who had to work in the last building.
The old building was over 100-years-old and has been the department headquarters since the 1920's.
Because of that there were lots of problems with compliance, space, and safety.
None of those are problems anymore.
The Justice Center has a sally port, locker rooms and showers for officers, a war room, booking area, a spot for dispatch, and new holding cells just to name a few.
"I went to a lot of different facilities and got ideas from different chiefs and different departments," Police Chief, Ed Stahr said. "We called in other architects to try to be really frugal with the citizens tax money, but also have a very good and functioning building."
Chief Stahr said the biggest issue at the last building was safety.
So a secure Justice Center was a top priority.
"I'm very happy to be in a building that was actually built as a police department," he said. "Because in today's times you not only need security for the employees of the Burkburnett Justice Center, but you also need security for the citizens that come and report their business to the police department and municipal court."
Chief Stahr said none of this would have been possible without the support of city leaders, and thinks the community will be happy with the end product.
"It's been talked about for many, many years," he said. "And I really commend our city council, mayor, and city manager for having the courage to finally address this issue. They all realized that this was a need, a very severe need for the city. I think in the long run this building will definitely function better and probably lead to cost savings in the future for the city."
Chief Stahr said the morale of his officers has gone up since the move into the Justice Center and he thinks it can actually serve as a good tool to recruit and retain more officers in the future.
The Justice Center won't just house the police department.
It will also be the new home for the Municipal Court and has the capability to house city council and staff in case of an emergency situation.
Copyright 2018 RNN Texoma. All rights reserved.