New team working to make WF bike-friendly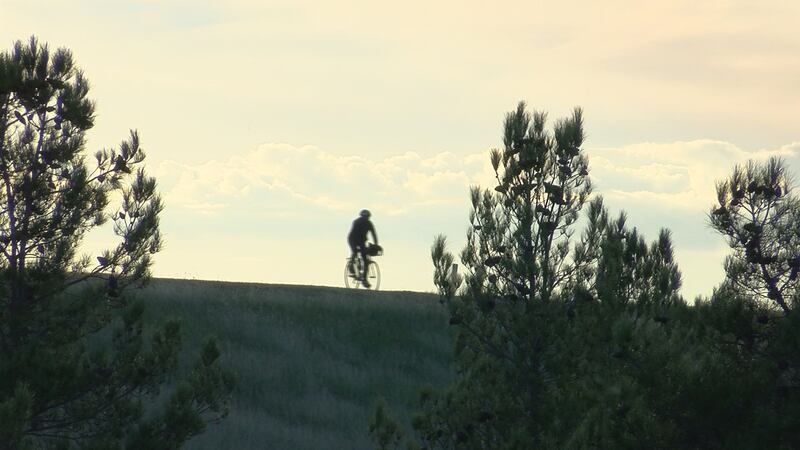 Updated: Oct. 11, 2018 at 10:53 PM CDT
WICHITA FALLS, TX (RNN Texoma) - Temps have been perfect for bicycle enthusiasts to get outdoors, but Thursday afternoon around two dozen were indoors working to make Wichita Falls bike-friendly.
The Bike Friendly Action Team was formed after learning that making the Falls more bicycle-friendly would better the entire city.
Their goal is to make it safer for bike riders and give them more opportunities to ride.
Something cyclists of all sorts hope to see happen, like Gaelen Mills. For him riding his bike is not just a hobby.
"It's how I get to work, get groceries," said Mills.
That is the reason he decided to join the team, to help make the city safer for all riders, because he feels bicycle commuting in Wichita Falls can be tricky.
"I wouldn't say it's bike-friendly," said Mills. "There are some places I won't go just because I know I can't lock my bike up someplace safe or anywhere at all."
But Mills said sitting in a room with city leaders, the Midwestern State University cycling coach, folks with Hotter'N Hell Hundred and riders of all levels is encouraging.
"It makes me feel like they're actually taking this serious," said Mills. "I honestly was expecting just some bike riders to be out here, but it looks like there's going to be some serious community involvement."
Kathryn Hager, the team's co-chair agrees.
"I think this is going to appeal to a lot of people and really better the quality of life for Wichita Falls," said Hager.
Something Henry Florsheim, President and CEO of the chamber of commerce, said is one of the most important pieces needed to grow a city.
"One of those things is recreation, and so we're talking about becoming a more cycling friendly community for recreational purposes and also for commuters," said Florsheim.
One of their biggest goals happened to be one of Mills' concerns, cyclist safety.
An area they hope to improve by adding more bike lanes and trails. Also by putting up more bike racks near businesses.
Another focus, keeping cyclist safe by educating motorists.
They are even working to inform residents about the current trails here.
The committee hopes that all of these improvements will earn them a League of American Bicyclists Bronze Designation.
"I think getting Wichita Falls to be recognized as a bicycle friendly community is one of the best things to do," said Chip Filer, Executive Director of Hotter'N Hell Hundred. "We are a bicycle friendly community, I mean we have one of the largest bicycle events in the nation."
If the city is able to get that designation the Bike Friendly Action Team say it will put Wichita Falls on the map in the cycling community and help bring people to visit or live.
It could also help the city get more grants for things like parks or trails.
They plan on applying for it in August 2019.
Copyright 2018 RNN Texoma. All rights reserved.