UPDATE: Deputy shot, suspect dead after early morning standoff in Cache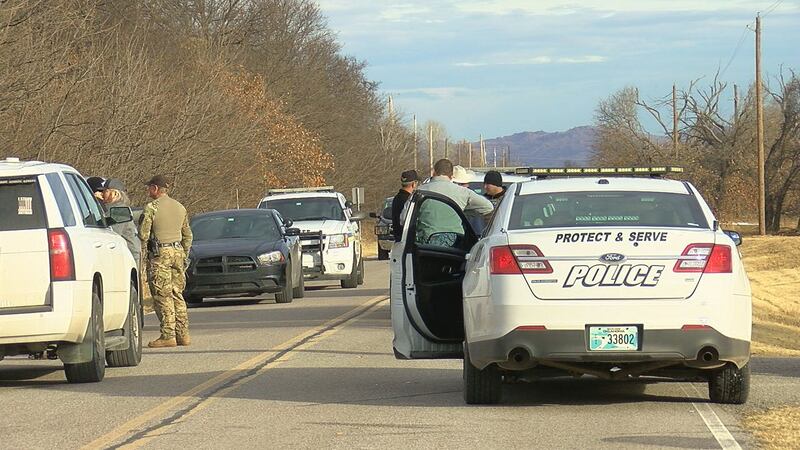 Updated: Jan. 6, 2019 at 12:07 PM CST
CACHE, OK (RNN Texoma) - A Comanche County deputy was shot and two other people are dead, including the suspect, after an early morning homicide led to a gun battle and standoff in Cache on Sunday morning.
Around 4 a.m., Cache Police Department responded to a possible homicide near Highway 115 and Oak Street in Cache. Upon arrival, they found one person dead and one injured.
Officers located the suspect at his home near Rock Creek and Quanah Road. When officers arrived, the suspect fired multiple shots towards the officers. In the gunfire one deputy was hit in the shoulder. He was transported to Comanche County Memorial Hospital and is expected to recover.
At some point during the standoff, the suspect set his home on fire. The suspect suffered a gunshot wound and died at the scene. It is unclear if the suspect shot himself or if the shot came from law enforcement.
The identities of the deputy wounded, the suspect or the original victims have not been released at this time.
OSBI is currently taking over the investigation. You can count on us to keep you updated as more information becomes available.
Copyright 2019 RNN Texoma. All rights reserved.