Eagle Railcar Services planning third expansion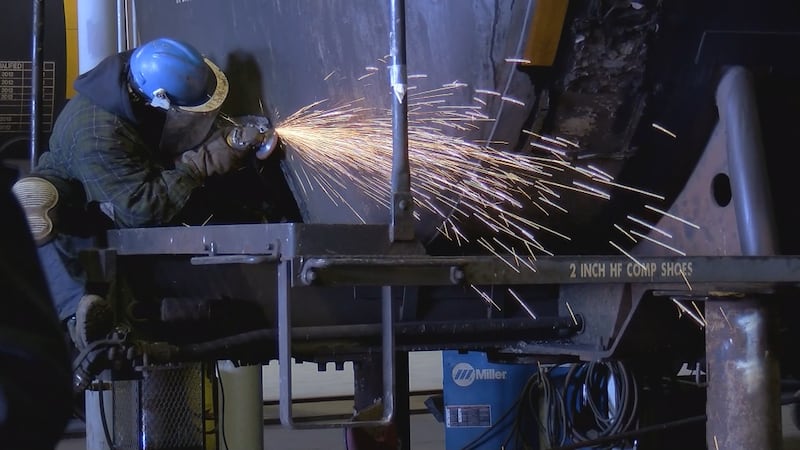 Updated: Feb. 8, 2019 at 4:30 PM CST
WICHITA FALLS, TX (TNN) - Eagle Railcar Services is working towards a third expansion to its Wichita Falls plant.
This will let the company add 7,000 feet of track and bring in over 30 employees to keep shifts running almost around the clock.
It has expanded twice before, thanks to help from the economic development corporation of Wichita Falls.
"The 4A board and the economic development corporation has been instrumental, in fact, they were the group that recruited and brought Eagle to Wichita Falls," Eagle Railcar Services president Marc Walraven said. "If it weren't for that group we wouldn't be here today, we'd probably be in some other city."
Adding a paint facility, welding stations, and a cleaning facility to the shell of a building they started in, now able to take in hundreds of train cars to service, and soon more.
They will need a few more workers to get that all done.
"The employment pocket is really tight, unemployment the last count was around 3.3 percent, it's been there or lower for a long time and so it's not easy for companies to find workers these days," Henry Florsheim, CEO of the Wichita Falls Chamber of Commerce, said.
Eagle isn't worried about filling the positions, they say they receive roughly twenty applications a week for positions already there.
The expansion wouldn't be possible without a little support from the city.
"That's exactly why the citizens of Wichita Falls voted yes on the economic development sales tax twenty plus years ago for projects like this," Florsheim said.
Eagle hopes to have the new jobs available within the next three to four months.
Copyright 2019 Texoma News Network. All rights reserved.