WFPD summer program aims to build bridges with youth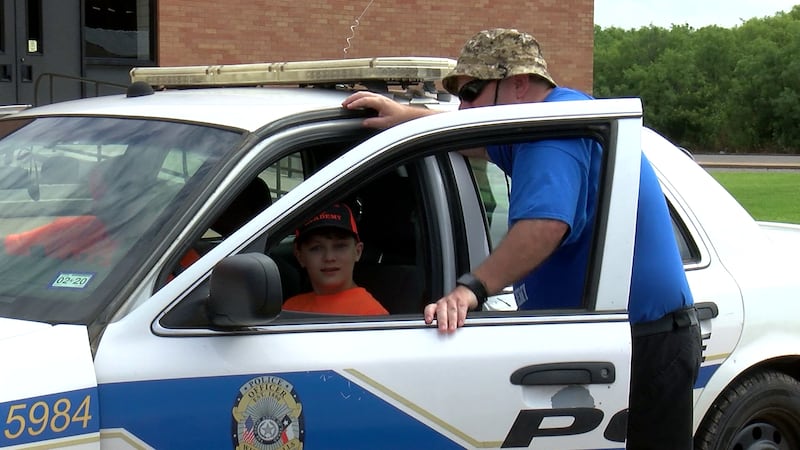 Updated: Jun. 19, 2019 at 4:52 PM CDT
WICHITA FALLS, Texas (TNN) - A summer program put on by the Wichita Falls Police Department is underway, aiming to build bridges between officers and young community members.
On Wednesday the group of teenagers were doing traffic stops and learned the kind of things officers can run into.
"It also kind of gives them the information and insight on maybe how they should respond given the situation if they are ever stopped by police," said Officer Timothy Johnson.
Officer Johnson helps with the Junior Police Academy and said the goal is to help foster relationships with the children in our community.
"To let them know 'Hey we are people just like you'," said Officer Johnson.
Abby Hobert, a participant, said she was encouraged to sign up by her father who happens to be a WFPD officer.
"A lot of people don't realize what all cops do and they just think that they are the bad guys and they're not. They are just there to keep you safe," said Abby. "It's really nice that kids are able to come and learn what they do and how they do it."
Gavin Haddock said he was also informed about the program by a family member and said he has enjoyed his time in here.
"We get to meet new people, you get to have fun," said Gavin. "This is one of the best weeks of my summer so far."
"You have to have the support of the community to build a function as a police department and to let them know that we are here to help them," said Officer Johnson.
The WFPD Junior Police Academy ends on Friday with a graduation ceremony.
Copyright 2019 Texoma News Network. All rights reserved.