Fourth of July visitors leave trash at Hippie Beach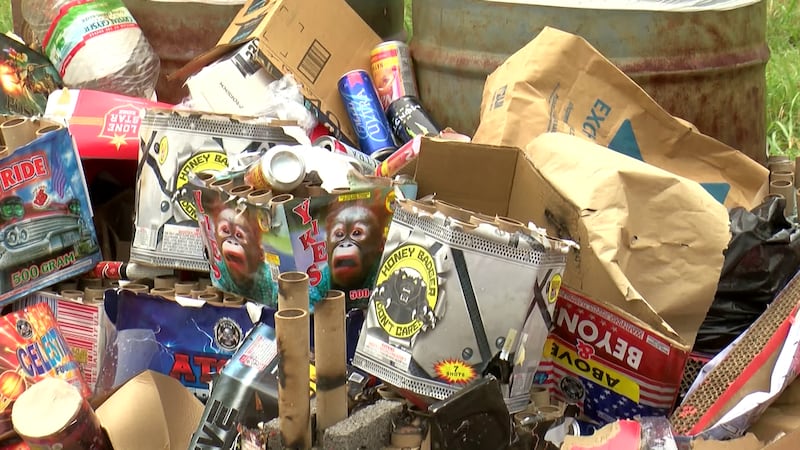 Updated: Jul. 8, 2019 at 5:12 PM CDT
WICHITA FALLS, Texas (TNN) - The Wichita Falls Park Maintenance Department spent Monday morning at Lake Arrowhead's Hippie Beach cleaning up all the junk left behind over the Fourth of July weekend.
Crews tell us it's a problem they run into every holiday.
"It looked like a firework stand exploded," said crew member, Ray McCaffity.
McCaffity and other crew members with the city of Wichita Falls arrived at 8 a.m. on Monday only to see Hippie Beach covered with remains of fireworks and the boat safety sign vandalized possibly over the weekend.
"It was crazy. I was like man this is a lot to pick up but this is what we got to do," said crew member Brian Josefy.
However, that was not the only stop on their list. The crew had two other boat ramps to clean up along with a park.
While the job has to get done, they believe cleaning up after others only slows them down from other things they could be doing.
"There is a lot of people saying how far behind we are with the parks and this is just one more thing that puts us behind," said McCaffity.
"They should have picked up all of their things and threw it away," said Josefy. "It would have saved us time instead of us having to come out here and pick up all this trash."
With dumpsters available on site they said this mess could have been avoided.
"Like a holiday like this, just grab a trash bag and pick up your trash," said McCaffity.
The city of Wichita Falls owns this property so that's why the Parks Maintenance Department was responsible for getting it cleaned up.
Copyright 2019 Texoma News Network. All rights reserved.