YMCA collecting donations for displaced family after house fire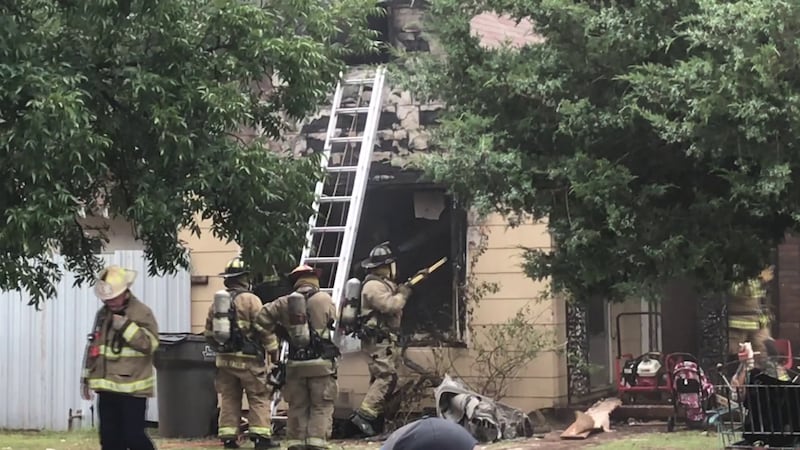 Updated: Jul. 10, 2019 at 5:37 PM CDT
WICHITA FALLS, Texas (TNN) - The Wichita Falls Family YMCA is raising money for a family after their house caught fire earlier this week.
Lisa Harper, a Preschool teacher there tells us it's part of being one big family.
"Here at the Y we are all just connected," said Harper. "When one person is suffering, when one person has a need, we all just immediately pitch in because we are just one big happy family."
A home on Avenue J caught on fire Monday afternoon leaving about $20,000 in damages.
Two of the children who lived there, attend the Y's Early Childhood Program. Their mother, who has four other kids, was devastated.
"She didn't know what she was going to do," said Harper.
The Wichita Falls Fire Department tells us the cause of the fire was electrical. Everybody got out okay, but the family of 8 had no renters insurance.
"When we found out that she was in need we began to make a plan of action," said Harper.
Teachers at the Y reached out to the community on Facebook.
"We put the word out that we were needing clothing and toiletry items for this family and the community has just stepped up amazingly," said Noel Filer, the mission advancement director. "We've had many donations of those items."
Filer said at this point the family really needs cash donations and gift cards.
"If they would bring them to the family YMCA which is just off of southwest parkway, and leave them there we will make sure that they get to the hands of the family," said Filer.
"Nobody really knows how that feels till they have gone through it," said Harper.
Donations will be collected at the YMCA Bill Bartley Branch at 5001 Bartley Drive, Wichita Falls, TX 76302 for the next two weeks.
Copyright 2019 Texoma News Network. All rights reserved.