Hurting families work together to bring justice for murdered WFHS teen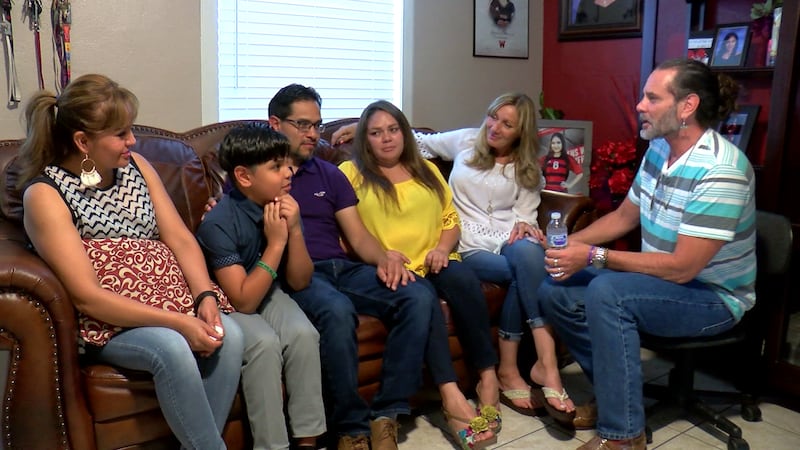 Updated: Jul. 18, 2019 at 10:24 PM CDT
WICHITA FALLS, Texas (TNN) - Two families in Wichita Falls who's daughters were brutally shot and killed in the past few years are teaming up for justice.
30th District Judge Jeff McKnight lowered Joshua Cook's bond from $750,000 to $300,000. He's accused of killing 17-year-old Yajaira Garcia November 2018.
That decision has the Garcia family furious and is fighting to get that changed with the help of a family that has already been through what they are dealing with now.
"Unfortunately we are some of the few people in the community who can understand the pain of this family and the loss that they have experienced," said Vern Landavazo, Lauren Landavazo's father.
The Landavazo's lost their daughter Lauren in 2016. She was shot and killed while walking home from school. They are now showing their support to the Garcia family.
"We're trying to help them through what seems to be a long process of getting justice for your loved one," said Vern. "They are at the beginning of that process and we understand that pain."
Vern attended Yajaira's viewing last year but it wasn't until last week when a family friend reached out to the Landavazo's for help. Both went to the bond reduction hearing last Friday.
The Garcia family is furious Cook's bond was lowered. They tell us that amount is very offensive.
"The fear that they feel, not just the insult, but the fear that the person that they feel is responsible for the murder of their daughter could be out on the streets," said Vern.
However, the Garcia family doesn't plan on sitting there with their hands crossed. They say they will continue to fight for justice.
Mayela Garcia, Yajaira's mother, tells us what's happening to them right now is not just a small problem, it's something they say can happen to anyone.
Cooks attorney's appealed the original bond and asked for a more reasonable one to be set.
He remains in the Wichita County Jail among the many restrictions he would have to adhere to if he posts bond would be having to wear an ankle monitor, be under house arrest, and cannot go outside overnight.
Friday morning this case is in 30th District Court for a pre-trial hearing. Newschannel 6 will be there to follow any developments that may come out of that hearing.
Copyright 2019 Texoma News Network. All rights reserved.