Grant allows WFPD to purchase new speed monitoring trailers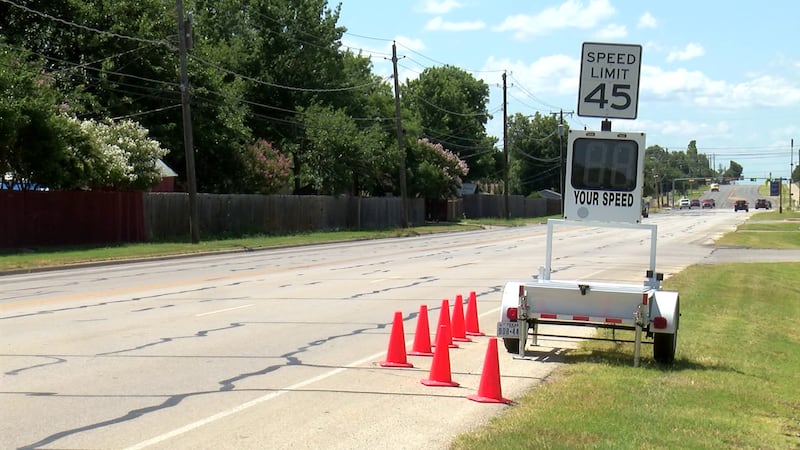 Updated: Jul. 23, 2019 at 4:04 PM CDT
WICHITA FALLS, Texas (TNN) - In partnership with State Farm, the Wichita Falls Police Department is replacing their outdated speed monitoring trailer for new ones.
"State Farm was nice enough to purchase two speed monitor trailers for the police department to utilize," said Sgt. Harold McClure, Wichita Falls Police Department.
A demonstration of the state-of-the-art trailers was held Tuesday morning at Lucy Park.
"State Farm has a long history of working with police departments to create awareness around auto safety and this is just continuing on that," said Chris Pilcic, the media specialist for State Farm.
The police department hopes these trailers will encourage drivers to be mindful of their behavior behind the wheel.
The Sentinel program will be in charge of deploying them throughout the city when needed.
"If we are seeing an increase in speed or maybe an increase in accidents that are contributed to speed, we will deploy the trailers to encourage people
to watch their speed and slow down a little bit," said Sgt. McClure.
The large purchase comes after the police department realized it was time for an upgrade.
"It's so old that when it breaks down they can't even find parts for it now. That's how old it is, so it's definitely time for a new one," said Sgt. McClure.
The two new trailers cost $21,600. Pilcic tells us this is the first time they've worked with WFPD and they're already talking about
future plans.
Copyright 2019 Texoma News Network. All rights reserved.