New course, prizes headline changes to 2019 Hotter'N Hell Hundred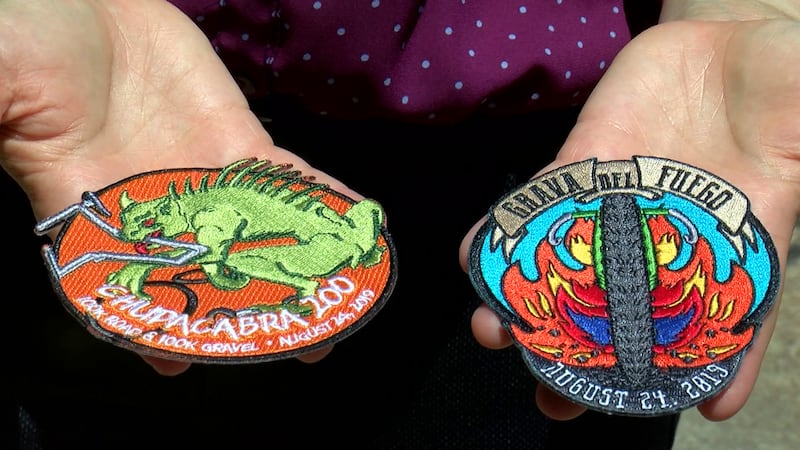 Updated: Jul. 24, 2019 at 6:56 PM CDT
WICHITA FALLS, Texas (TNN) - Exactly one month from Wednesday, on August 24th, for the very first-time cyclists will gather on 7th and Indianan Ave. for Hotter'N Hell Hundred Grava Del Fuego. While this new course is gaining attention, it's not the only new thing this year.
"We are super excited," said Vicki Boyle, the director for Grava del Fuego. "It's got that new feeling, we are excited because we got tons of people coming from all over the place. We have few local participants for this race which is different for Wichita Falls."
They are calling it the Chupacabra 200, with the idea that cyclist will complete the 100k or 100-mile endurance ride in the morning and then take on the 100k Grava Del Fuego that night.
"Anybody that signs up for any of the distances for Grava del Fuego will have a finishers patch," said Boyle. "There is a local artist here who designed them for us so they are cool. Then those that complete the Chupacabra 200 will get a special Chupacabra patch."
If you plan to ride this year, be sure to check your goodie bag for a new hot item.
Instead of water bottles, the cyclist will receive seasoning from a local business and a T-shirt.
"We're doing something different with the T-shirts," said Chip Filer, the executive director for Hotter'N Hell. "Normally the riders t-shirts are white cotton t-shirts and then the volunteer t-shirts are grey. Well, this year we've gone to a powder blue for one of them and a mint green for the other and I think the folks are going to like the T-shirts this year."
We can't forget about the medals. HHH officials say finishing your HHH endurance ride this year will be better than ever.
A new service is also available this year for those coming in from out of town.
Hotter' N Hell partnered with Bike Flights to help riders who need to ship their bikes to Wichita Falls for the big day.
Copyright 2019 Texoma News Network. All rights reserved.