WFPD makes changes to cold case investigations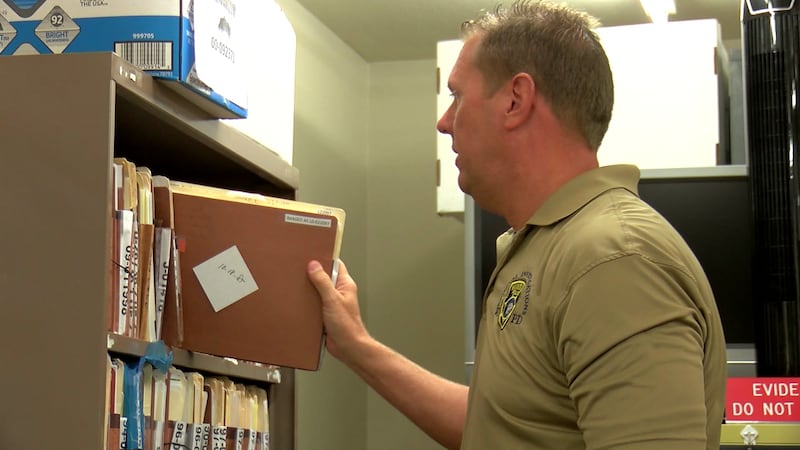 Updated: Aug. 12, 2019 at 6:22 PM CDT
WICHITA FALLS, Texas (TNN) - After a reorganization of sorts, the Wichita Falls Police Department is changing the way they investigate cold cases.
"It's tough enough to lose somebody that you love," said Detective John Laughlin. "It's even tougher when you don't know how, why, or what went on."
For the past several years, robberies, homicides, and unattended deaths were a detective's primary assignment. Cold Cases came second.
"Investigating those kinds of crimes takes a lot of time and it didn't leave much time to work on the cases that were opened or unsolved," said Detective Laughlin.
For that reason, that routine has now changed. Detective Laughlin is now the cold case detective and his primary job is to focus on all of the open cases.
"I want to get answers for the families of the victims, so I'm just going to do the best that I can on each case for those families," said Detective Laughlin.
"We think it's wonderful that they are going to be able to devote more time to the cold cases," said Debra Mann, the stepmom of Gregory Keith Mann Jr. "Our son Keith has been missing and there are a lot of other cold cases out there that are deserving of this extra attention."
Keith disappeared the night of May 10th, 1997. The 20-year-old was out with his friends and was last seen walking up the stairs to his apartment when they dropped him off around 11:45 that night. That's where the facts seem to end.
"You would think that it gets easier as time passes by but I think it gets worse," said Debra.
Both Debra and Greg hope this change will soon bring them closure.
"I would like people to call in if they have any information on Keith and any of the other cases," said Greg. "We need to get it solved and know where he is at and what happened to him."
Copyright 2019 Texoma News Network. All rights reserved.