New City View ISD classes teach life skills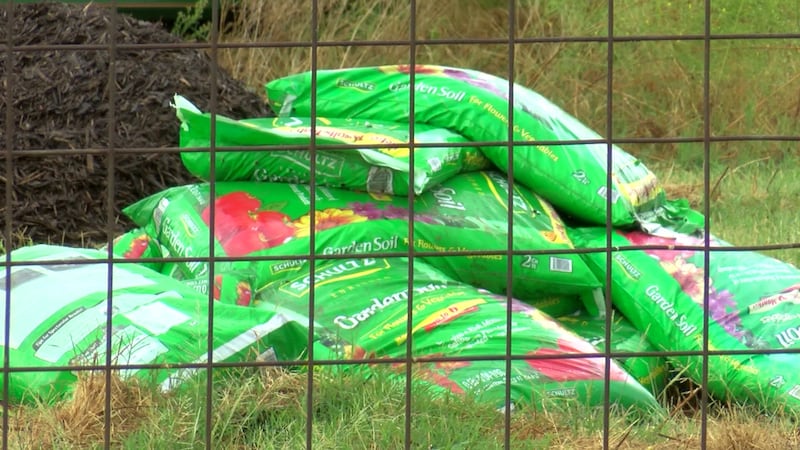 Updated: Aug. 27, 2019 at 5:39 PM CDT
WICHITA FALLS, Texas (TNN) - City View ISD students are putting their pencils down and learning how to make healthier choices one meal at a time.
Tuesday morning, supplies from Lowe's arrived at City View Junior-Senior High School as teachers get ready to launch their very first farm to table program.
"It's an amazing experience because the kids are going to see how they can take this home and do some healthy eating at home which is a real
struggle in our community," said Amanda Newman, the Farm to Table teacher.
The idea is to have students grow hydroponic lettuce in the greenhouse and vegetables at their barn.
Next year, once their new CTE facility is built students will learn how to cook.
"With us being able to have that bond pass, we are going to be able to have a huge kitchen for the kids to compete and eat the produce," said Newman.
The school district also has big plans in the future with this program.
"The plan is that with the food we grow, in the future we will start a farmers market here at City View for people to come in and purchase those goods," said City View ISD Superintendent, Tony Bushong.
Right now, Fox Hill is the only restaurant in Wichita Falls that grows and cooks some of their produce.
The Executive Chef, Matthew Swift tells us its exciting to see more schools are jumping on board.
"It's a very rewarding business," said Swift. "It teaches you a lot of life skills that you can't get anywhere else."
Also new this year at City View, is business students are learning how to make T-Shirts to sell them during events.
Right now, the group of students has two kinds of T-Shirts they are selling.
The teacher, Chris Simmons tells us they are off to a great start. Just last week 70 T-Shirts were ordered and they hope the number continues to grow throughout the year.
"Day two when we started working with the cutting machines and the heat presses, they were like 'Man I was nervous on coming into class because I thought it was going to be boring' and they are excited with the stuff we are doing," said Simmons.
Simmons said in the future they plan on opening a store on campus so students can also learn how to manage a business.
You're asked to give City View Junior/Senior High School a call if you want to purchase a shirt.
You can reach them at (940) 855-7511.
Copyright 2019 Texoma News Network. All rights reserved.