Nonprofits gear up for Texoma Gives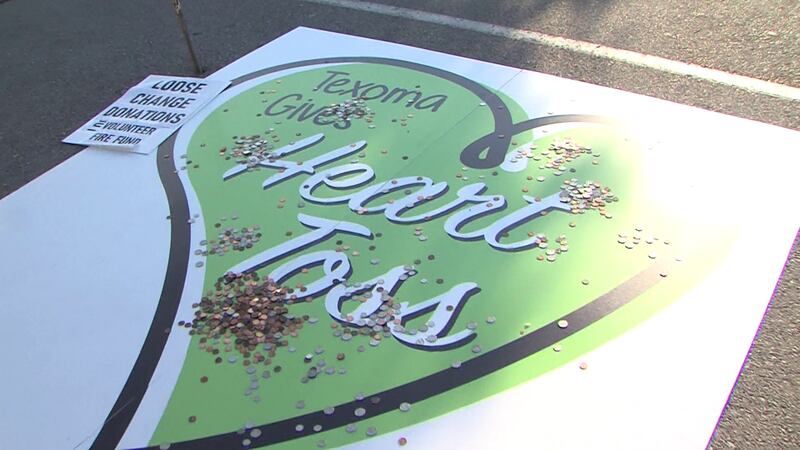 Updated: Sep. 4, 2019 at 5:24 PM CDT
WICHITA FALLS, Texas (TNN) - An annual area-wide day of giving is just days away and nonprofits are pushing towards getting your donations.
"This day is incredibly important for nonprofits for many reasons," said Leslie Schaffner, the President of the Wichita Falls Area Community Foundation. "Of course, money is a big driving force behind this."
For the last four years, nonprofits across Texoma have been able to continue their services thanks to the generosity of the community.
"Texoma Gives is awesome," said Addison Roberts with the Arc of Wichita County. "It can get people involved here in Wichita falls and outside of Texas, outside of the United States."
The initiative, organized by the Wichita Falls Area Community Foundation allows donors to go online, find, and support that one nonprofit you're most passionate about or give to them all.
"Some of them are trying to do special projects and this helps get them a little closer to that goal of getting those projects done, " said Schaffner. "In addition to the money, the most important thing about Texoma Gives is the awareness it brings."
Among those who are asking for your donation this year is MSU-Burns Fantasy of lights, Wichita County Medical Alliance, who's raising funds for a splash pad in the community, and The Arc of Wichita County.
"On average $90,000 is spent each year and it takes each and every penny for refurbishing the displays and keeping them in shape for each season," said Dirk Welch, with MSU-Burns Fantasy of Lights.
"I would love to be able to have the splash pad for next summer," said Whitney Flack, with the Wichita County Medical Alliance. "This was a very hot summer and I'm sure everyone would enjoy a splash pad as soon as possible."
"Anything from Day Hab, childcare, social programs, to summer camps, we make it a big impact in our city for people with disabilities," said Roberts.
There are more than 200 non-profits involved and if you're not sure where to give you can always donate to your favorite cause and your gift will be made through the Wichita Falls Area Community Foundation.
Copyright 2019 Texoma News Network. All rights reserved.