WFISD Food Truck at the KAUZ Station for Food Truck Friday
Published: Oct. 15, 2019 at 12:23 PM CDT
|
Updated: Oct. 15, 2019 at 12:24 PM CDT
WICHITA FALLS, Texas (TNN) - This Friday, October 18 is Food Truck Friday here at the KAUZ Station.
This time around we're bringing the WFISD Food Truck to 3601 Seymour Hwy, the KAUZ Parking Lot, for delicious food for the whole community.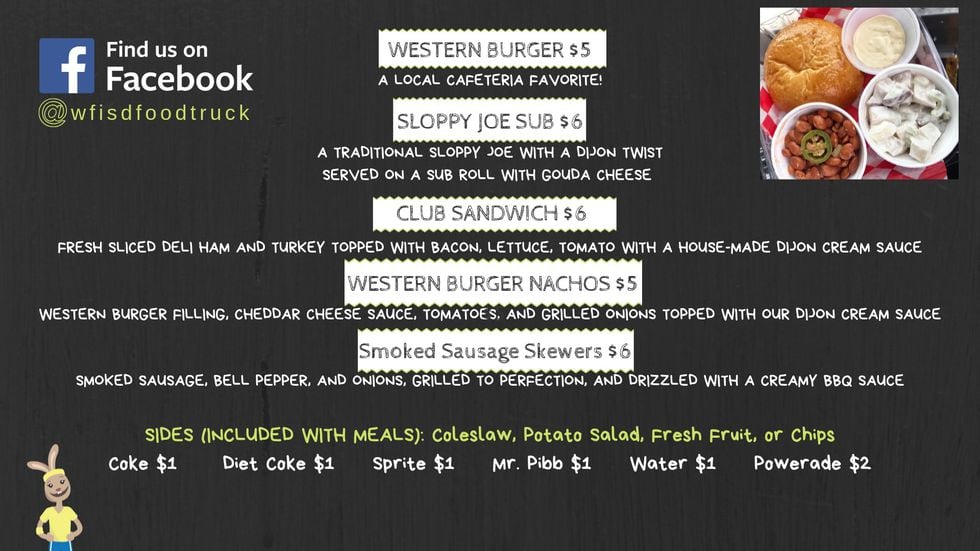 They'll be parked out there from 11:00 a.m. to 1:00 p.m. this Friday so feel free to drop by and say hi.
If you'd like to check out more information on the WFISD Food Truck you can always visit their Facebook page.
Copyright 2019 Texoma News Network. All rights reserved.