Mark Hood withdraws from WFISD school board race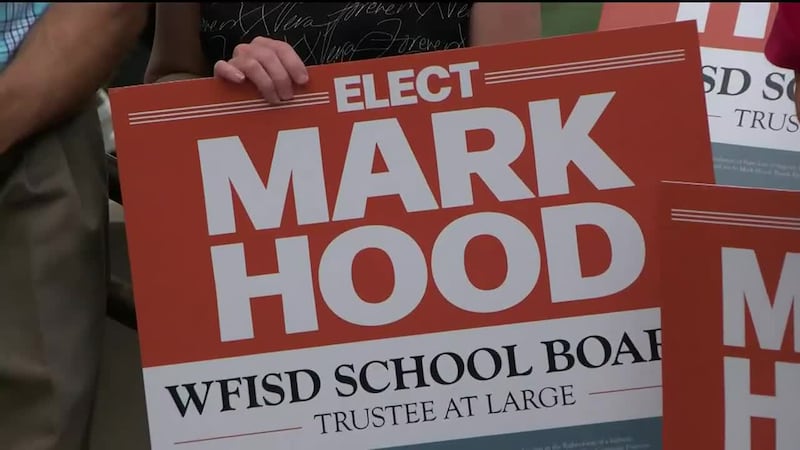 Published: Oct. 19, 2022 at 5:30 PM CDT
|
Updated: Oct. 19, 2022 at 5:32 PM CDT
WICHITA FALLS, Texas (KAUZ) - A candidate for the Wichita Falls ISD School Board trustee at large position has pulled out of the race.
Mark Hood cited medical issues as the reason for withdrawing from the election.
"Many years ago I received two cochlear implants that have allowed me the gift of hearing at a much better level," Hood said in a statement. "One of those implants unexpectedly needs to be replaced immediately. Due to this current situation I must not only have this surgery but allow my body to heal in the upcoming months."
Hood was set to face off against Sandy Camp for the position.
"If elected, I would need to be able to hear again clearly for every teacher, student and fellow board members," Hood said. "Therefore I must take this time to correct this immediate situation so that I may be available in the near future for passionate endeavors."
Hood said he will stay involved and be available soon.
"It is important to me and my family that the city of Wichita Falls and its voters along with parents, teachers and students understand the reason for this decision," Hood said. "I personally look forward to seeing our school system grow, thrive and be more accountable."
Copyright 2022 KAUZ. All rights reserved.