Wichita Falls man sentenced for Studio E shooting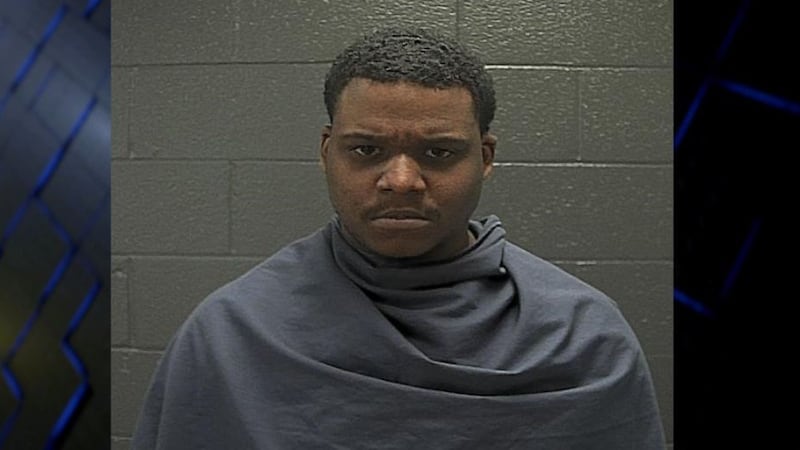 Published: Jan. 27, 2023 at 5:34 PM CST
WICHITA FALLS, Texas (KAUZ) - A Wichita Falls man was sentenced Friday for the 2018 shooting at Studio E that left one person dead and two injured.
Trayvon Strawn took a plea deal that reduced his charge from murder to manslaughter. He was sentenced to 15 years for manslaughter and five years for aggravated assault with a deadly weapon. The sentences will run concurrently.
Strawn reportedly shot and killed Davonta Combs on Aug. 26, 2018. Court documents state a video recorded on a cellphone showed a man with a rifle walking through the parking lot toward the front door of the club.
The man with the rifle was identified as Strawn, according to an affidavit. The video allegedly shows Strawn stop near the front door and while facing the front door he gets shot.
"Almost simultaneously" Strawn reportedly fires the rifle towards the front door. According to the police, this is when Strawn shot Combs.
In a statement, Strawn said he was in the parking lot near his vehicle when there was a disturbance inside the club and people leaving were saying there was going to be a shooting.
Strawn told authorities he retrieved his AR-15 rifle from his vehicle and walked towards the front door of the club.
Strawn said another man was leaving the club as he approached the front of the club with the rifle. Strawn said the man pulled a handgun from his pants pocket and shot Strawn.
Strawn then admitted he fired back at the man with the rifle. Strawn was shot twice during the exchange.
Copyright 2023 KAUZ. All rights reserved.