Wichita Falls funeral home awarded DAV plaque
Published: Feb. 16, 2023 at 4:37 PM CST
WICHITA FALLS, Texas (KAUZ) - Wells Funeral Home in Wichita Falls was presented a Disabled American Veteran plaque on Thursday, Feb. 26.
For over 66 years, Wells Funeral Home has been serving families in Wichita Falls, and staff has made efforts to take care of veterans.
"It feels pretty good it's awful refreshing and gratifying to be able witness this point at this time. We're old people now so it's hard to to think of the future without remembering the past, it's a part of us," Thorney P Taylor Sr. said.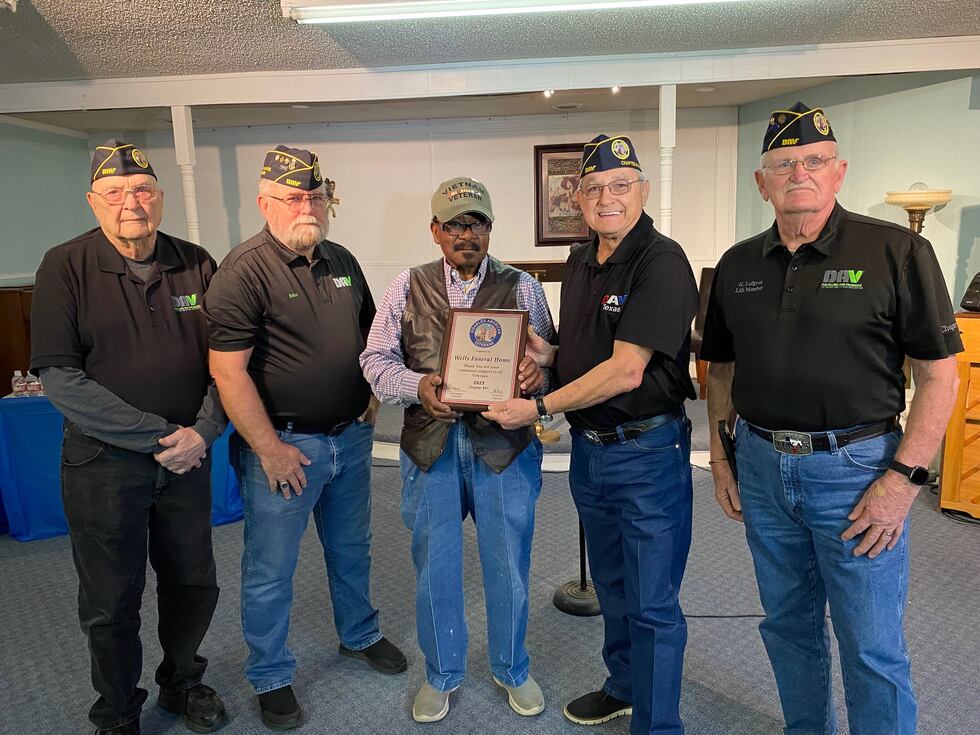 Wells Funeral Home offers services for veteran that include burial flags, government markers, and burial plot assistance.
"It gives me so much honor in our America that there's till people like us like the DAV that are not forgetting our marines, airman, sailors, soldiers and coast guard," Joel Jimenez said.
Copyright 2023 KAUZ. All rights reserved.