SNAP benefits to change amounts in March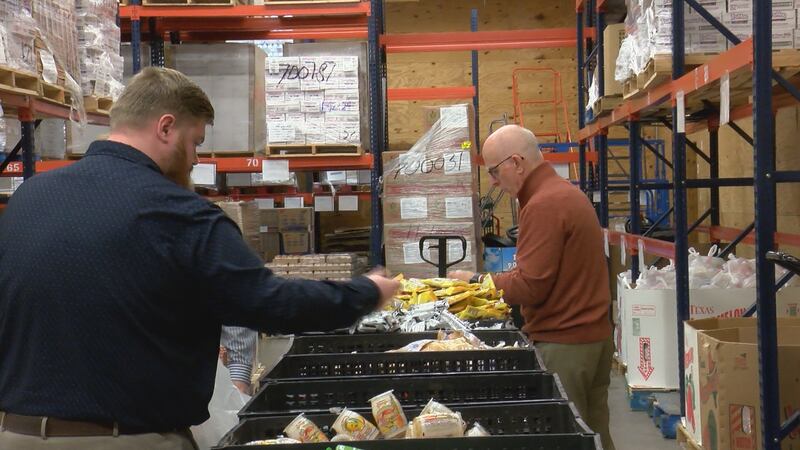 Published: Feb. 20, 2023 at 4:51 PM CST
WICHITA FALLS, Texas (KAUZ) - Beginning in March, SNAP benefits will return to their original amounts for all households.
These changes primarily affect recipients, however food banks will see an impact as well. Some people could see their benefits drop from $200 to $20.
"There's going to have an increase in demand, there's clients out there that are going to be hungry. Individuals, neighbors, children and seniors that are going to be hungry because they don't have dollars that they had last month, and the month before, and the quarter before to purchase food," Wichita Falls Area Food Bank acting CEO David O'Neal said.
These reductions were set to happen once the government declared an end to COVID, however with a new program coming this summer the benefits are being cut now.
"The omnibus appropriations bill that was passed in December, had in it some allocations for additional money to go into a new summer feeding program, so in order to pay for that these benefits were going to be reduced," O'Neal said.
While a new program is on its way, recipients are left wondering what to do until that program starts.
Pamila Brown, a member of the North Texas Pantry Board of Directors believes that the elderly will be most affected.
"So people are moving and changing, and I know COVID is over, but we're still feeling effects, it's still there," Brown said. "I know they got to reduce it, they're going to have a good summer program, which is great, but what do you do to feed those kids and those elderlies from now until then?"
Copyright 2023 KAUZ. All rights reserved.