Burkburnett Meals on Wheels receives donation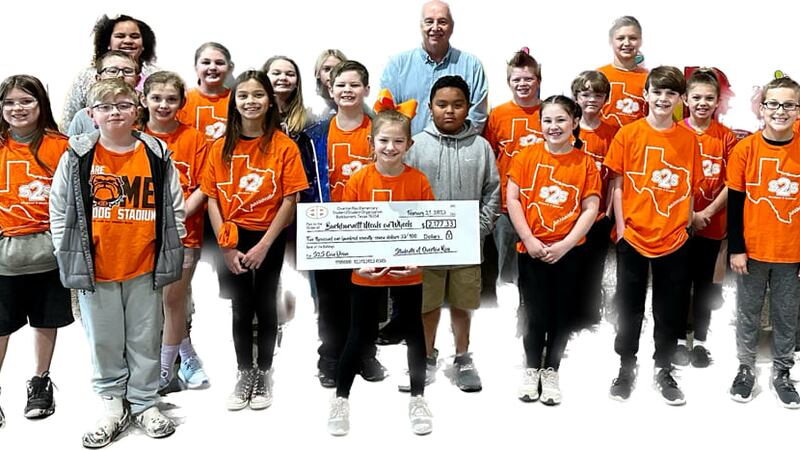 Published: Feb. 22, 2023 at 3:24 PM CST
BURKBURNETT, Texas (KAUZ) - Burkburnett Meals on Wheels received a $2,177.33 donation from Overton Ray Elementary Students on Feb. 22.
From their Facebook, they said the check from the Student to Student's "Bring the Change, Be the Change" coin drive.
The final total has the potential be more than $2,400.
Copyright 2023 KAUZ. All rights reserved.