Atmos Energy employees donate to the Wichita Falls Salvation Army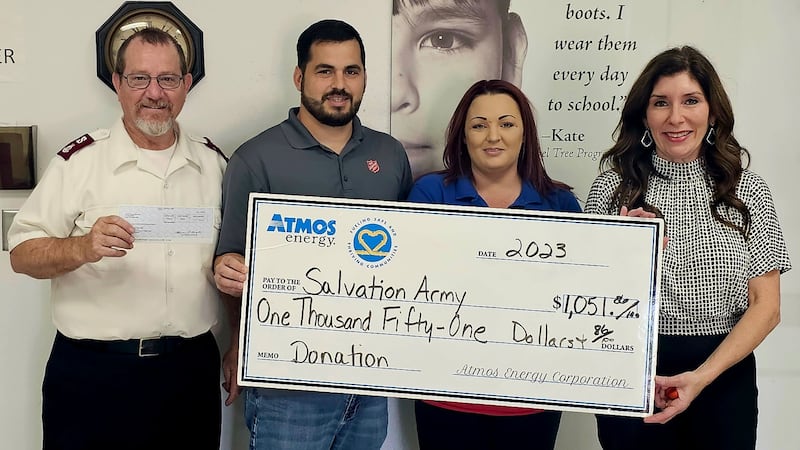 Published: May. 23, 2023 at 1:54 PM CDT
WICHITA FALLS, Texas (KAUZ) - Atmos Energy employees have donated over $1,000 to the Wichita Falls Salvation Army.
Each year, the employees are given the choice to support the Salvation Army through payroll deductions. Atmos Corporate matches the gift.
This donation is just one of the many paid for by Atmos Energy in both the Wichita Falls and Bowie centers.
Pam Hughes, Manager of Public Affairs at Atmos, thanks the Salvation Army for their numerous efforts to help those in need.
"Atmos Energy is proud to partner and help," said Hughes.
The donation came to a total of $1,051 and 80 cents.
Copyright 2023 KAUZ. All rights reserved.