Bike rules that can help to protect kids and adults this summer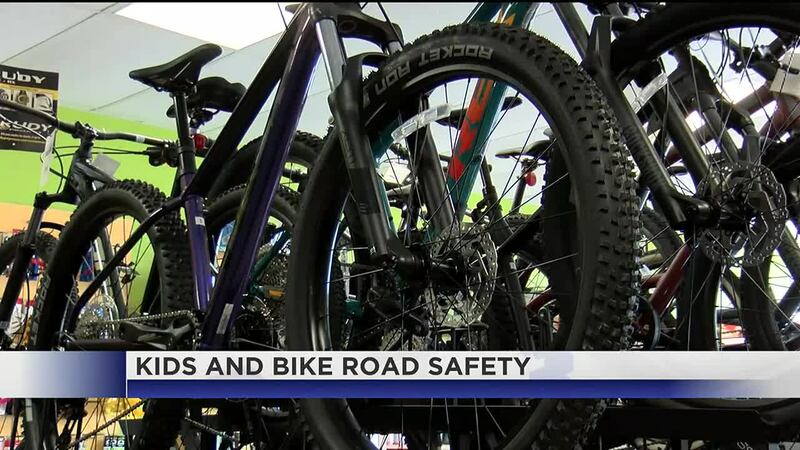 Published: May. 22, 2023 at 7:24 PM CDT
WICHITA FALLS, Texas (KAUZ) - There's no doubt that kids love their independence. As school is set to let out soon, more kids could be on their bikes, riding around town with their friends. Bike safety is one way to keep kids safe and protected.
"Summertime is kinda freedom for children," said Becky Raeke, co-chair of the Bike Wichita Falls.
Bikes can be a form of transportation for kids and Raeke believes parents can get them prepared by following helpful rules.
"Kinda set them up for success and make sure that their bike is in working order. Make sure that there are lights on the front of their bikes and back and then reinforce that we want you to use this daytime and nighttime whenever you're on your bike and make sure they have a helmet that's fitting them properly as well," added Raeke.
Some rules consist of staying in bike lanes, on rider per saddle, and using hand signals.
"If you're on a bike you go with traffic, there's a lot of confusion, there's a lot of people that say you go against traffic but that really applies to walkers and runners. Encourage them to be in areas where they do have a little bit more shoulder," said Raeke.
Sgt. Charlie Eipper of the Wichita Falls Police Department explains that bikes are similar to vehicles...and police officers can pull over kids if they need to.
"When you have kids in neighborhoods riding around they're gonna run stop signs and we may stop them to encourage them...hey you gotta be careful you gotta keep your eyes on the swift cause the cars aren't always watching them," said Sgt. Eipper.
"If you're a parent riding your child and you tell them to wear a helmet, wear a helmet yourself. Because the minute you're out of sight they're gonna lose that helmet 'cause they think it's not cool," said Raeke.
Copyright 2023 KAUZ. All rights reserved.