City of Wichita Falls warns citizens of deadly water infection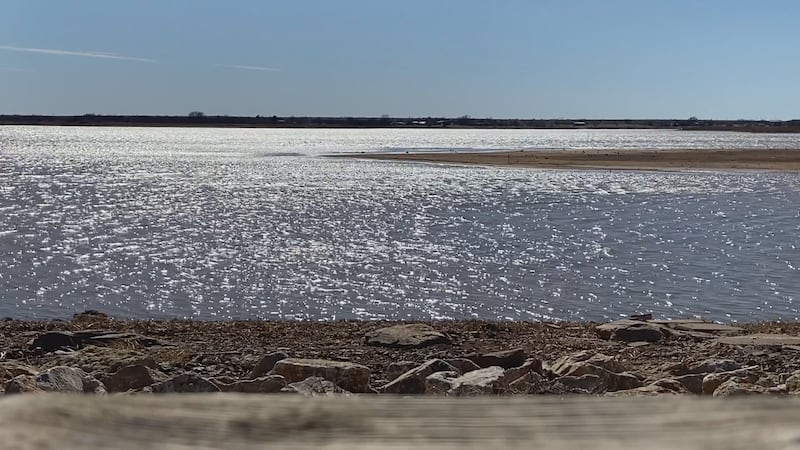 Published: May. 23, 2023 at 5:36 PM CDT
WICHITA FALLS, Texas (KAUZ) - The Wichita Falls Public Works Department and the Wichita Falls Public Health District are warning citizens of the dangers of swimming in lakes and rivers during warm months.
Summer temperatures can lead to the possible presence of Naegleria fowleri, which is found in all natural bodies of water. This deadly parasite can cause the fatal disease Primary Amebic Meningoencephalitis (PAM).
Naegleria fowleri enters through the nose and makes its way to the brain. There are precautions that can be taken to reduce the risk of getting the disease. These include never swimming or playing in water that is warm, muddy, or stagnant.
Teaching children to hold their noses while underwater is a major way to prevent illness. This is important especially if children are skiing, jet skiing, jumping, or diving.
Symptoms to look out for after swimming in a natural body of water include:
Headache

Fever

Nausea and/or Vomiting
Later symptoms can include:
Stiff neck

Confusion

Loss of balance

Disorientation

Hallucinations

Seizures
Contact your healthcare provider immediately if any of these symptoms occur.
Luckily, the parasite does not live in properly maintained swimming pools and hot tubs. Although this disease is rare, the use of smart prevention strategies can allow for a safe and relaxing summer swim season.
For further information on Naegleria fowleri and Primary Amebic Meningoencephalitis click here. For more information from Wichita Falls, call the Public Health District at (940) 761-7805 or the Cypress Water Treatment Plant at (940) 691-1153.
Copyright 2023 KAUZ. All rights reserved.