Wichita Falls High School holds graduation ceremony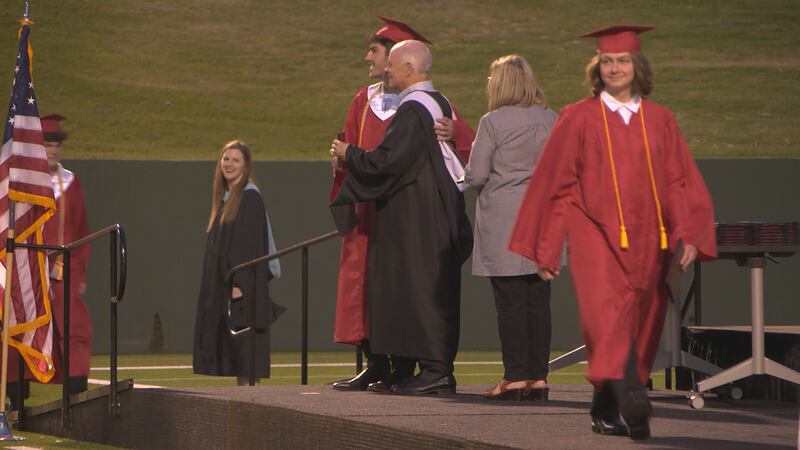 Published: May. 26, 2023 at 10:48 PM CDT
WICHITA FALLS, Texas (KAUZ) - Wichita Falls High School held its graduation ceremony at Memorial Stadium on Friday, May 26.
Family and friends cheered as the Class of 2023 received their diplomas.
The ceremony was at 8 p.m. and it was the second graduation held for the three WFISD high schools.
Students at Hirschi High School will graduate on Saturday, May 27.
Congratulations to all of the Wichita Falls High School graduates from News Channel 6.
Copyright 2023 KAUZ. All rights reserved.