Queen's 'Fat Bottomed Girls' missing from 'Greatest Hits' release for kids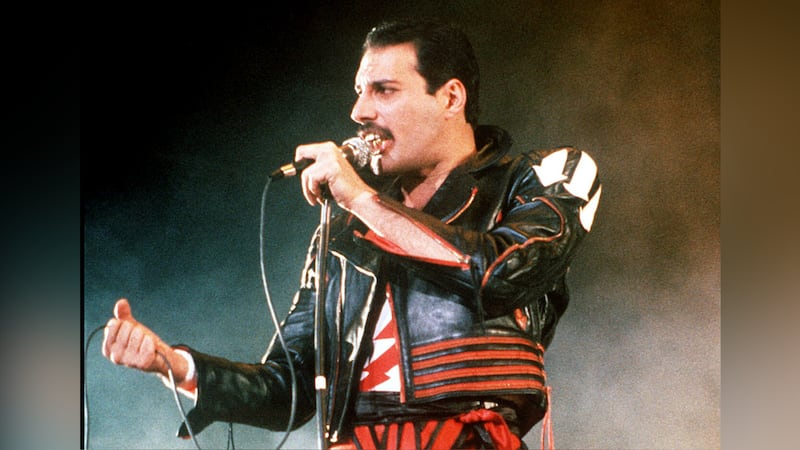 Published: Aug. 22, 2023 at 3:25 PM CDT
(Gray News) - A kid-friendly platform has left off Queen's hit song "Fat Bottomed Girls" from the band's greatest hits album for younger audiences.
Many of Queen's best-selling songs are now available on Yoto, a kids' audio platform, where the band's "greatest hits are available for kids to enjoy."
The collection includes tracks from the band's greatest hits album released in 1981 such as "Bohemian Rhapsody," "Another One Bites The Dust," "We Will Rock You" and "We Are The Champions."
But "Fat Bottomed Girls" is missing from the kid's version, which has led to some backlash on social media.
According to Yoto, the album available is an "ideal introduction to the music of Queen for young music lovers."
Billboard reports that the song likely didn't make the cut due to its lyrical content. On it, the late Freddie Mercury sings, "Left alone with big fat Fanny/ She was such a naughty nanny/ Big woman, you made a bad boy out of me."
Even with "Fat Bottomed Girls" omitted from the kid-friendly album, Yoto still notes that "lyrics in some of the songs contain adult themes."
The recordings are unedited and do not contain swear words, but parental discretion is advised when playing the music around younger children, according to Yoto.
The album is currently recommended for children ages 6 to 14 years old.
Copyright 2023 Gray Media Group, Inc. All rights reserved.