5-year-old dies in car crash days before her birthday, family says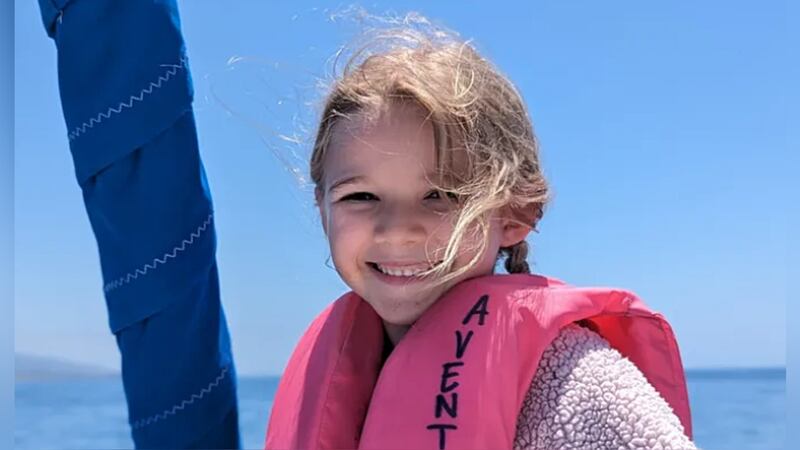 Published: Aug. 23, 2023 at 6:57 PM CDT
PORTLAND, Ore. (KPTV/Gray News) - A young Oregon girl has died in a car crash last week while visiting her grandparents in Idaho.
KPTV reports that the family of Birdie, a 5-year-old girl from the Portland area, is now arranging a funeral instead of celebrating the girl's birthday and the start of school.
"She was looking forward to her rainbow cake for her birthday this week and starting first grade," John Abbott, Birdie's uncle, shared. "She was a social butterfly and was special to every single person who met her."
Birdie's family said one of her brothers must also live with the pain of witnessing the accident.
"She has two older brothers who will miss her forever and one of which has to live with the trauma of having seen the accident happen," Abbott said.
The next few weeks were supposed to be filled with celebrations for Birdie's birthday and her starting first grade.
"There is loss all around us, but there is something particularly heavy about an unexpected, tragic, stupid accident to a girl who was a light in the world," Abbott shared.
Since the crash, the family has set up a GoFundMe account, and the public has shown their support to help pay for her funeral.
In honor of the young girl, more than $20,000 has been raised through the fundraiser.
According to the family, the donated money will cover expenses as they say goodbye to Birdie.
The family said the crash happened near Birdie's grandparents' house about 30 minutes north of Coeur d'Alene, Idaho, last Friday.
Copyright 2023 KPTV via Gray Media Group, Inc. All rights reserved.