Puppy becomes fire station support dog after being rescued from hot car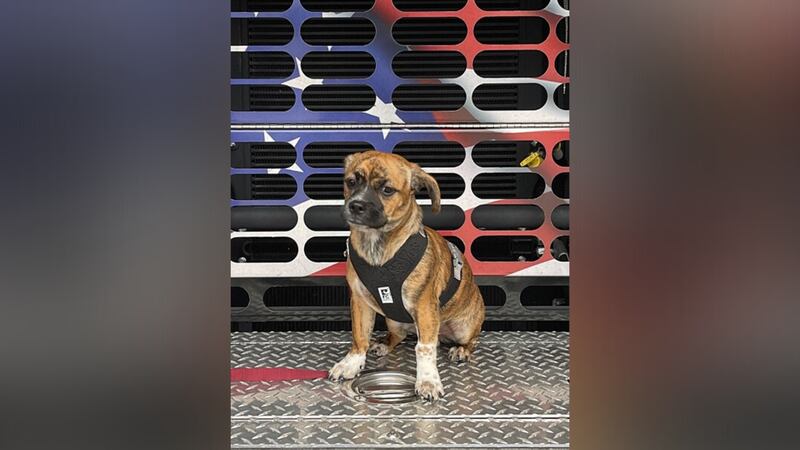 Published: Aug. 26, 2023 at 2:20 PM CDT
EAST HAVEN, Conn. (WFSB/Gray News) - A puppy is getting a new lease on life after being rescued from a hot car in Connecticut.
The beagle was rescued last week from a locked car that was over 120 degrees, according to East Haven Mayor Joseph A. Carfora.
WFSB reports the 6-month-old puppy was found by a resident that day and the fire department was contacted after an animal control officer couldn't find the car's owner.
Officials said the puppy was surrendered to East Haven Animal Control Officer Emily Higgins after the rescue.
Mayor Carfora took a liking to the puppy and received several calls requesting that the town adopt him.
Police Chief Ed Lenon and Fire Chief Matt Marcarelli agreed and ultimately decided that the pup would call the East Haven Fire Department headquarters home.
"He has a great temperament and will get along with the on-duty crews as well as be an ambassador to the department at public education and community events," Carfora said.
The puppy is going to be a station support dog, which serves as a way for firefighters to cope with the stressors of the job and mitigate the effects of post-traumatic stress.
"Our yet-to-be-named puppy will live among the crews and serve as a welcomed and friendly distraction from the team's duties," Marcarelli said. "Vet care, food and other expenses will be funded through donations."
The department is also allowing the public to name its new pup through an online vote.
Copyright 2023 WFSB via Gray Media Group, Inc. All rights reserved.