Bat makes second positive 2023 rabies case in Wichita Falls
The first case was a skunk in January of this year.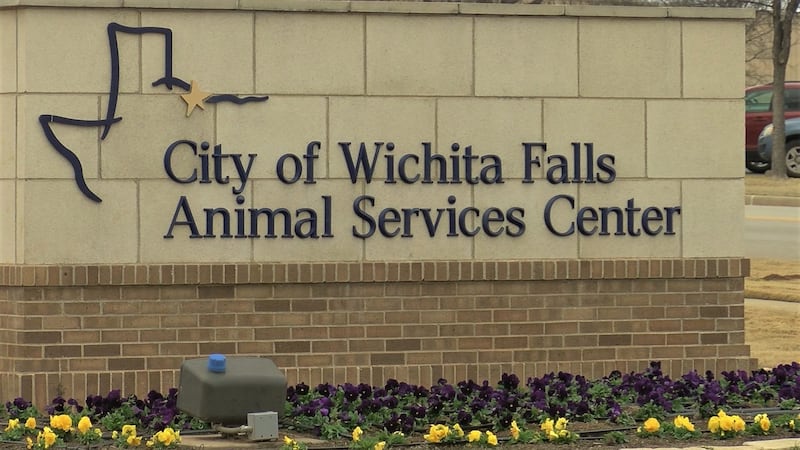 Published: Sep. 21, 2023 at 5:06 PM CDT
WICHITA FALLS, Texas (KAUZ) - A bat picked up by Animal Services today, Sept. 21, tested positive for rabies after being sent to the Texas Department of State Health Services.
Reportedly, a resident found their dog playing with the bat and took it to a veterinarian, who had it tested for a possible rabies infection. The dog will be quarantined until it's confirmed that it does not carry the disease.
As a result, the Wichita Falls County Public Health District wants to ensure all citizens know the steps they can take to protect themselves and their pets from the rabies virus.
According to the city, most wild animals are not infected with rabies, but residents should be aware that wild animals are unpredictable and may carry disease. Residents should avoid contact with unfamiliar animals, even if the animal appears friendly. In particular, people should avoid bats, raccoons, skunks, coyotes, and foxes, which are the top five carriers of rabies in Texas.
The rabies virus is transmitted through saliva, often when an animal bites a person. However, rabies can also be transmitted through an open wound or the mucous membranes (the eyes, nose, or mouth).
Wichita Falls Animal Services urges anyone who observes a wild or domestic animal appearing sick, fearless, aggressive, or displaying other unusual behavior to contact them at 940-761-7824. They do not recommend that residents kill or capture the animal, as it can't be tested for rabies if shot through the head.
Pet owners can prevent rabies by ensuring all their animals or livestock are vaccinated against rabies by state law. Additionally, they should avoid allowing their pets to roam free and avoid interacting with wild animals.
Animal Services discourages pet owners from purchasing or taking "free" animals, especially puppies and kittens, from people trying to sell or give them away on the side of the road or in parking lots. Domesticated animals can be quarantined for rabies observation, and wildlife will be euthanized and sent to the Department of State Health Services for rabies testing.
To reduce the risk of rabies from wildlife, people can ensure their trash is securely covered and avoid feeding pets outside. Those who care for feral cat colonies should consider feeding cats early in the day and picking up uneaten food rather than leaving it out overnight.
Wild animals should not be kept as pets, and people are encouraged to enjoy wildlife from a distance. Do not encourage wild animals to eat from your hands, even if they appear friendly.
Anyone bitten or scratched by a wild or unfamiliar animal should contact a physician or the Wichita County Public Health District at 940-761-7800 for immediate assistance.
Copyright 2023 KAUZ. All rights reserved.