Power restored in Lawton after outage in Lawton
Outage left nearly 20,000 without power on Wednesday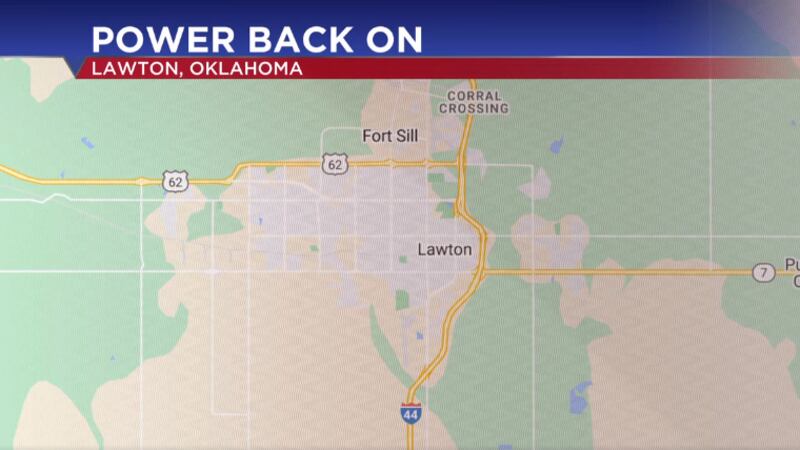 Published: Sep. 20, 2023 at 7:42 PM CDT
|
Updated: Sep. 21, 2023 at 2:59 PM CDT
UPDATE: Power has been restored for almost all of those affected by the outage. The outage has been confirmed to have been caused by a fire at a PSO substation.
As a result of the outage, Bishop schools are closed today, and classes will resume Friday.
Flower Mound Elementary is also having a distance learning day on Thursday.
LAWTON, Oklahoma (KAUZ) - A power outage is affecting nearly 20,000 customers in the Lawton area.
A number of cities in Comanche County are being impacted by the outage.
The outage is thought to have started after a fire at a substation near Lawton.
The cause of the fire has not been released.
Schools in Lawton, Flower Mound, Elgin, and Bishop were all closed today.
Crews said it may be Wednesday evening or Thursday afternoon before power can be fully restored.
Copyright 2023 KAUZ. All rights reserved.