City to spot repair Circle Trail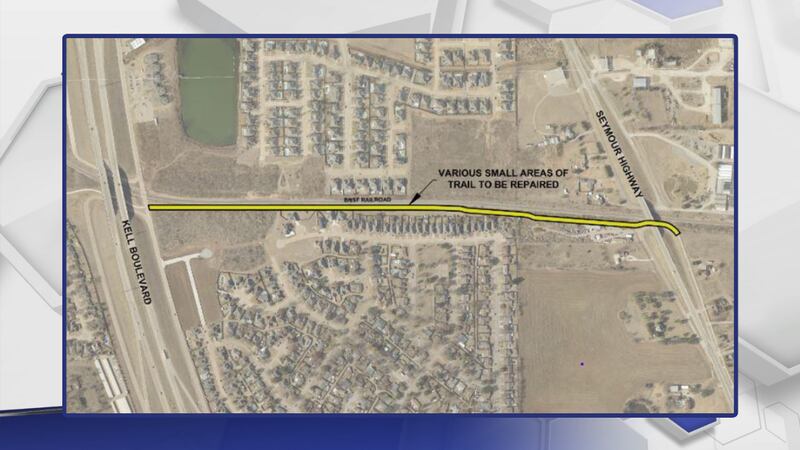 Published: Sep. 25, 2023 at 10:44 AM CDT
WICHITA FALLS, Texas (KAUZ) - – Beginning Monday, Sept. 25, 2023, warranty repairs will begin on the Circle Trail from the Kell Blvd section to the Seymour Highway section.
Wilson Contracting will perform the warranty repair, consisting of concrete spot repairs. Warning signs and cones are in place in the work areas.
Residents are encouraged to use caution or avoid the area until the repairs are completed. Repairs are expected to take approximately four weeks to complete, weather-dependent.
Copyright 2023 KAUZ. All rights reserved.