Area schools participate in 'See You At The Pole'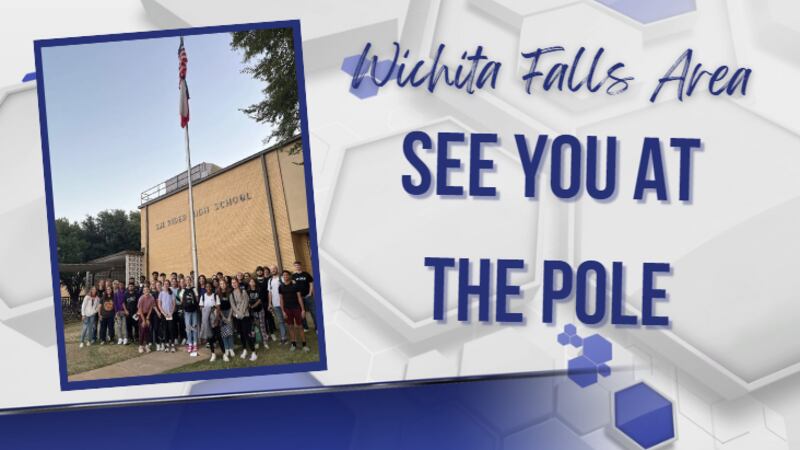 Published: Sep. 27, 2023 at 7:22 PM CDT
WICHITA FALLS, Texas (KAUZ) - Area schools participated in the 'See You At The Pole' event for the Global Day of Student Prayer.
Schools such as Fowler Elementary School and Rider High School participated in the event during their school day this morning.
Below is a gallery of some of the pictures sent to News Channel 6 from area schools:
Copyright 2023 KAUZ. All rights reserved.