WF mural nominated for Texas Downtown Association award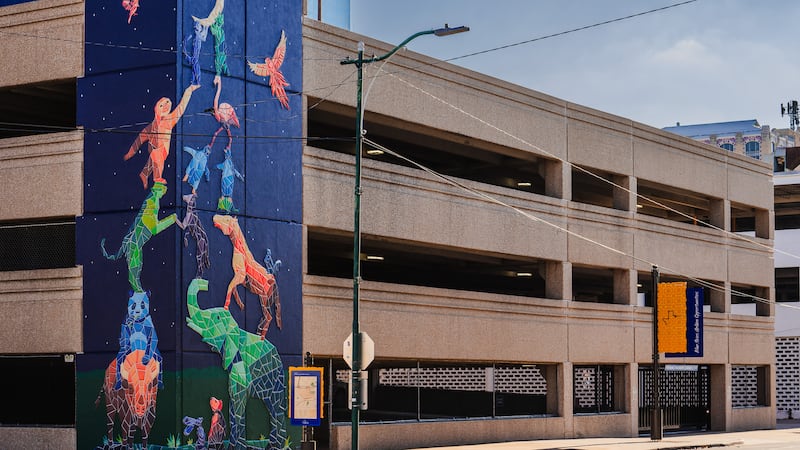 Published: Sep. 29, 2023 at 11:53 AM CDT
WICHITA FALLS, Texas (KAUZ) - A downtown mural featuring various animals working together to hang the moon has been selected as a finalist for a Texas Downtown Associated award for Best Public Improvement for a town with a population greater than 50,000 residents.
The "Better Together" mural is located on an empty parking garage in downtown Wichita Falls and was commissioned following the COVID-19 pandemic as a testament to Wichita Falls' long-standing tradition of coming together during difficult times. The mural included cooperation from the Wichita Falls Alliance for Arts and Culture, the City of Wichita Falls, the National Endowment for the Arts, MSU Texas, and the Type B Sales Tax Corporation.
Ann Arnold-Ogden, Executive director of the WF Alliance, said the mural symbolizes the community's unity and ability to emerge stronger after a challenge.
Since becoming a finalist, the mural will face a People's Choice vote from noon on Sept. 29. to noon on Oct. 6. People can vote for their favorite artworks on Facebook by clicking "like" or "love" underneath the pinned photos of the art they think should win.
Copyright 2023 KAUZ. All rights reserved.