George Lopez and Leanne Morgan set to perform in Wichita Falls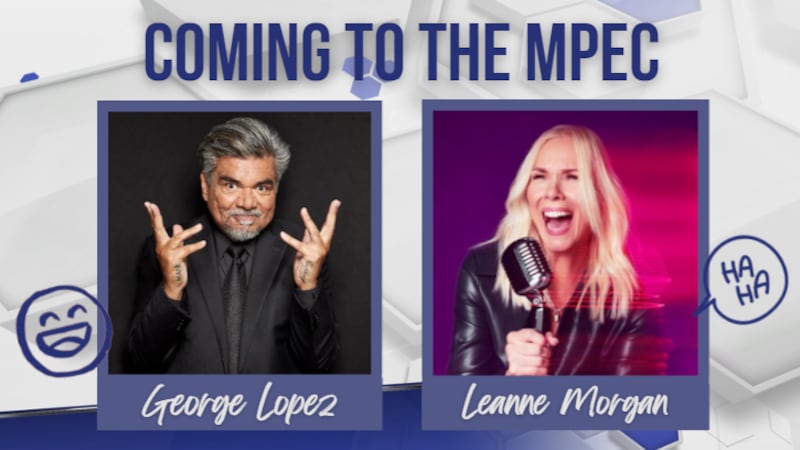 Published: Oct. 3, 2023 at 4:11 PM CDT
WICHITA FALLS, Texas (KAUZ) - Comedian George Lopez and Comedian Leanne Morgan are set to perform at the MPEC in Wichita Falls.
George Lopez will be appearing in Wichita Falls on December 9, at the Kay Yeager Coliseum at 8:00 p.m.
Tickets for his shows go on sale Friday, October 6.
Comedian Leanne Morgan will be at the MPEC next year on February 16. Tickets go on sale Friday, October 6.
Tickets for both comedians can be bought at the Texoma Community Credit Union Box Office and online at wfmpec.com
Copyright 2023 KAUZ. All rights reserved.