Sen. Springer requests funding for undocumented students in Texas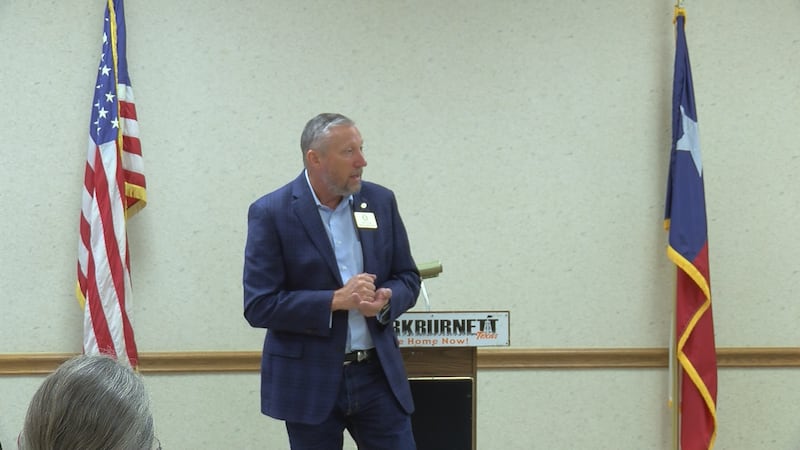 Published: Oct. 6, 2023 at 7:07 PM CDT
|
Updated: Oct. 7, 2023 at 2:53 PM CDT
WICHITA FALLS, Texas (KAUZ) - Senator Drew Springer sent a letter on Oct. 2 urging Governor Greg Abbott to ask the federal government to refund the state for any undocumented child educated in a Texas public school.
Senate Bill 923 was filed by Springer during the 88th legislative session but did not receive a hearing. The bill also stated if the federal government does not agree to pay for the cost of educating illegal migrant children they will not be admitted to public schools.
"I think we all stand on the policy that we think it's right. I'm happy to educate I think we need an educated youth, it's just who should be paying for that and I think it's the federal government's responsibility, to pay," Senator Springer said.
MSU Texas political science department chair Dr. Linda Veazey says this is a much more complicated request than it seems due to two reasons. For starters, money to educate students in Texas is primarily funded by local property taxes.
"There's nothing in the constitution or state law that says that people who are not citizens of the United States can not own property. We don't know that people who are paying into their local property taxes and are paying for education in the city, don't also include undocumented people," Dr. Veazey said.
The second reason it's unknown which students are undocumented as schools aren't allowed to reveal that status legally.
"Because there are people who for various reasons would not necessarily have a social security card on file. You can imagine a child who was in foster care or living with a relative. Someone who has been informally allowed to live with someone, may not have that social security number or card right away," Dr. Veazey said.
In his letter to Governor Abbott Senator Springer believes this is an issue that needs to be resolved immediately because of the crisis at the border.
"We really need to look at what our immigration policy does over all and that's the job of Washington. They've been putting it off for decades. But it's just under this president that it's gotten so much more expensive so much more problematic with the hundreds of countries that we're seeing people flood across our southern border line," Senator Springer said.
Gonzalo Robles, President of Cafe Con Leche, shared his thoughts on the matter adding what he believes could be done.
"The state of Texas can do two things: They can ask the government, under president Biden to refund them for the money that we are spending educating these students," Gonzalo said. "Or they could go to the supreme court ask to overrule the court decision that I believe was done back in 1982."
Robles also shared his frustration on the issue. He explains the two parties should come together to do a comprehensive immigration reform, close the border and take care of the students already here.
"We have new immigrants coming here and they give them a migrant status, and they get permission to work, legal permit to work and do certain things. And we have students that were brought here since they were babies. They have gone through the whole education process. They are now college students they have graduated and then they can not work and then we also have the DACA students," Robles said.
Senator Springer is hoping to add legislation to this special session instead of waiting for the 89th session in January 2025.
Copyright 2023 KAUZ. All rights reserved.