WATCH: 2023 Wichita Falls Mayoral Debate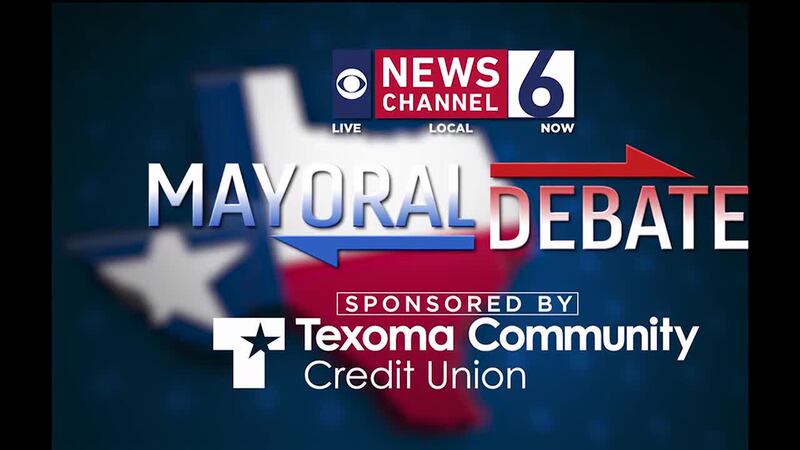 Published: Oct. 17, 2023 at 10:16 PM CDT
|
Updated: Oct. 17, 2023 at 10:18 PM CDT
WICHITA FALLS, Texas (KAUZ) - The 2023 Wichita Falls Mayoral Debate was held on Tuesday, October 17.
The debate was held at the MPEC and was moderated by News Channel 6 evening anchor Ashley Fitzwater. Dr. Steve Garrison, a Political Science Professor with MSU Texas, and News Channel 6 evening anchor Alyssa Osterdock served as the panelists.
The four candidates that participate in this debate are:
Beverly Taylor Ellis

Carol Murray

Scott Poenitzch

Tim Short
Clips from the live debate are available below:
Part 1
Part 2
Part 3
Part 4
Copyright 2023 KAUZ. All rights reserved.