Crocket Elementary welcomes Cameron Lindsey as principal for the day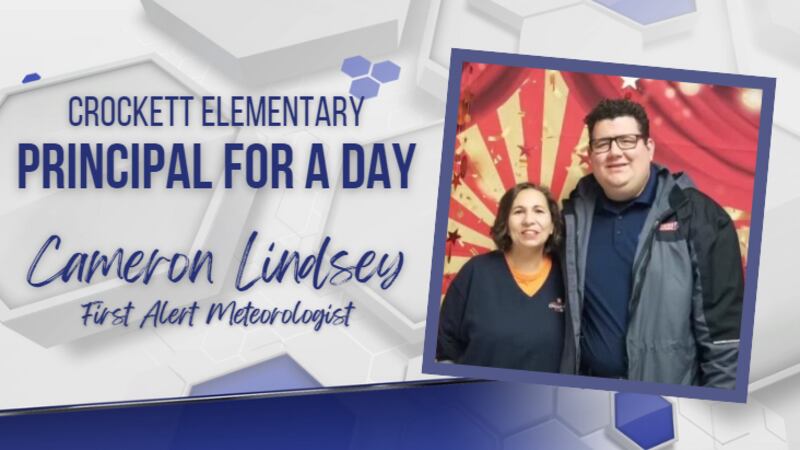 Published: Oct. 19, 2023 at 8:19 PM CDT
WICHITA FALLS, Texas (KAUZ) - For our Good News tonight, we are shining a light on the Wichita Falls ISD's "Principal For a Day" program.
Our very own, Cameron Lindsey had the opportunity to act as principal for the day at Crocket Elementary.
The Wichita Falls ISD program allows people from across the community to come in and see what it's like in the shoes of a principal.
Copyright 2023 KAUZ. All rights reserved.