WFISD presents Dorothy Huffman Award to 3rd grade teacher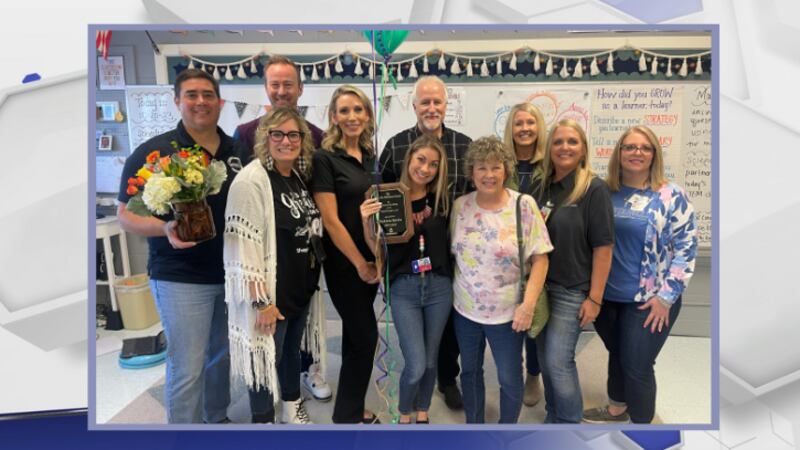 Published: Oct. 20, 2023 at 5:49 PM CDT
WICHITA FALLS, Texas (KAUZ) - For our Good News tonight, Wichita Falls ISD presented Dakota Davis, a third-grade teacher at Sheppard Elementary, with the 2023-2024 Dorothy Huffman Award.
The presentation was on Friday morning, at 10:00 a.m. at Sheppard Elementary.
Sheppard Elementary Principal Cindy Waddell said Dakota Davis is the kind of teacher who makes every student love being in her classroom. Waddell said Davis has lots of energy and that her students have the highest scores in the district.
This award got its name after Dr. Louie Huffman and his wife Dorothy Moser Huffman.
The award in the amount of $1000 is to be used in the classroom as the winning teacher desires.
Copyright 2023 KAUZ. All rights reserved.