Archer Co. law enforcement community organizes benefit for teen killed in wreck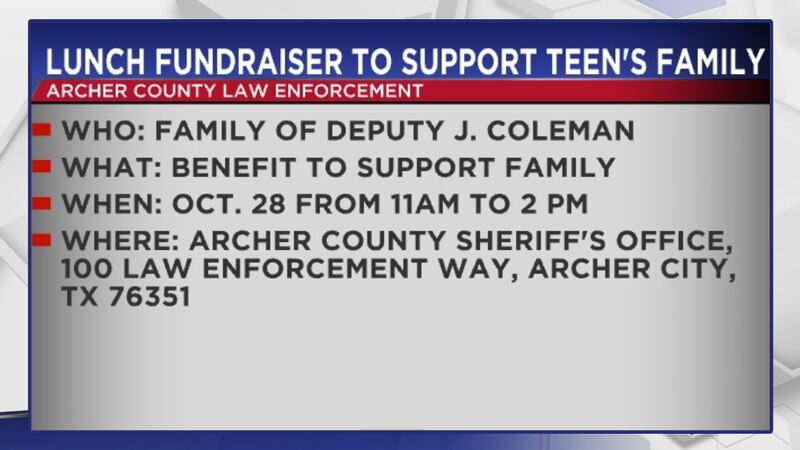 Published: Oct. 23, 2023 at 1:54 PM CDT
ARCHER CITY, Texas (KAUZ) - The law enforcement community in Archer County will be hosting a funding benefit for the family of the 17-year-old girl killed in a wreck in Windthorst, Texas, in the afternoon of Oct. 20, 2023.
The Archer County law enforcement is rallying around one of their deputies, as the young girl who died in the crash was his daughter. The public can support the family by donating at least five dollars.
The benefit lunch will occur on Oct. 28 from 11 a.m. to 2 p.m. People can choose between a hamburger or hotdog, chips, a drink, and a dessert. All proceeds will be directly given to the family to help them offset any funeral costs and any other financial costs they may incur during this time of need.
This drive-thru benefit will be held at the Archer County Volunteer Fire Department, 501 N Center St. in Archer City. For any questions or information regarding other donations, please get in touch with Archer County Constable Donald Stevens at 940-636-8330 or Makayla Hall at 940-224-1842.
Copyright 2023 KAUZ. All rights reserved.