Hirschi Huskies tie for third at UIL Math Bowl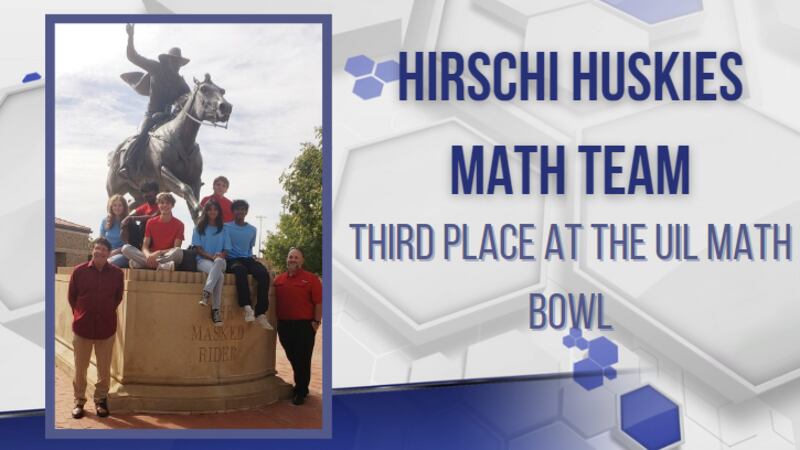 Published: Oct. 30, 2023 at 5:57 PM CDT
WICHITA FALLS, Texas (KAUZ) - For our Good News tonight, the Hirschi Huskies Math Team tied for third place at the UIL Math Bowl hosted at Texas Tech University on Oct. 21.
The team competed in various categories, such as Number Sense and Computer Applications, allowing each member to show off their individual and team skills.
While at the competition, the students had the opportunity to explore the Texas Tech campus, capturing a shot of them next to a statue of the Masked Raider.
Hirschi's Assistant Principal, Wendy Moulds, said the school is proud of the students' accomplishments.
Copyright 2023 KAUZ. All rights reserved.