Neon City sculpture comes to Wichita Falls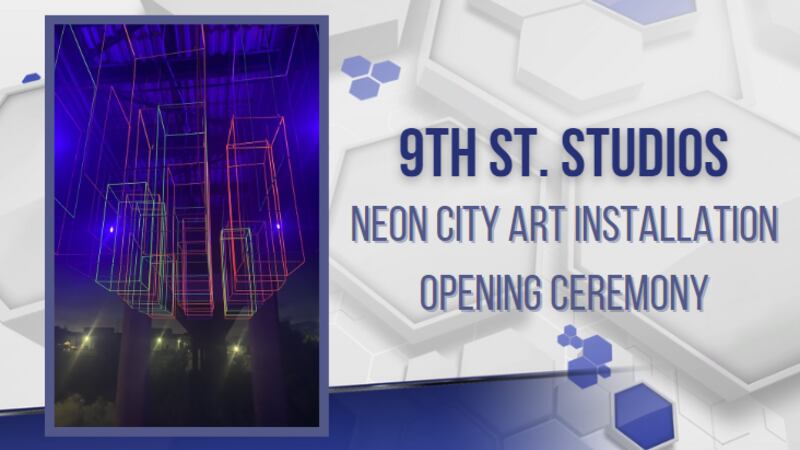 Published: Nov. 2, 2023 at 11:37 AM CDT
WICHITA FALLS, Texas (KAUZ) - The Neon City sculpture is coming to Wichita Falls as a new permanent resident of the city's art scene.
According to 9th Street Studios' website, Neon City is an abstract representation of Austin's downtown skyline, portraying the city's "colorful and vibrant energy" from across Lady Bird Lake.
The final installation was completed in June 2023, and the sculpture lives at the end of Lamar, behind the MPEC.
9th Street Studios invites the community for an official unveiling on Nov. 8 at 6 p.m. on Lamar.
Copyright 2023 KAUZ. All rights reserved.