Texas Rangers become World Series champions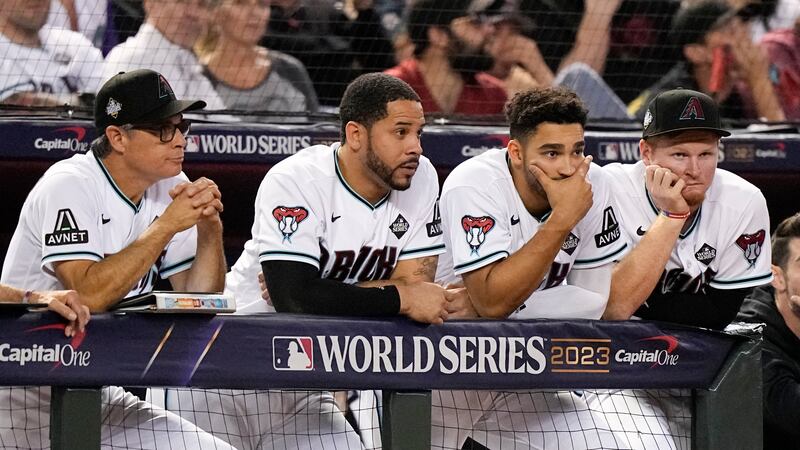 Published: Nov. 1, 2023 at 10:14 PM CDT
|
Updated: Nov. 1, 2023 at 10:16 PM CDT
Texas (KAUZ) -For the first time ever, the Texas Rangers are World Series champions after taking down the Arizona Diamondbacks in Game Five, 5 - 0.
After being no-hit through six innings, the Rangers came alive in the seventh and added four in the ninth.
Nathan Eovaldi went six innings allowing four hits and five walks and had five punchouts.
The Rangers finished with a postseason record and a nearly unfathomable 11-0 record on the road, capping the Fall Classic with three straight wins in the desert.
One night after Texas took a 10-run lead by the third in a Game 4 snoozer, it finished the Series by outlasting the Diamondbacks in a white-knuckle pitchers' duel through eight innings, piling on four runs in the ninth for good measure.
Copyright 2023 KAUZ. All rights reserved.