Texas A&M Forest Service to promote sustainable community forests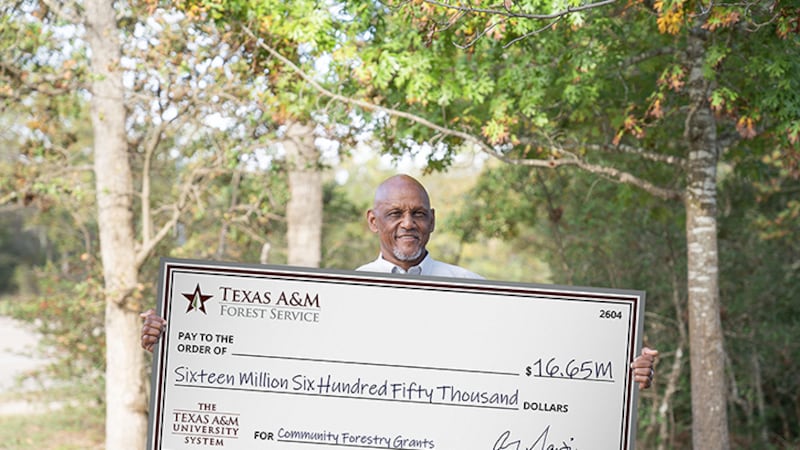 Published: Nov. 7, 2023 at 3:49 PM CST
Texas (KAUZ) - The Texas A&M Forest Service is offering $16.65 million in grant funding, through the Community Forestry Grants program, to bolster urban and community forestry initiatives in communities across the state.
These competitive grants are designed to establish urban and community forestry principles that promote the protection and enhancement of urban and community forest ecosystems throughout the state of Texas.
The goals of this funding are to increase tree cover to 30% of Texas school campuses through schoolyard forest grants and provide competitive pass-through community greening grants to local tree advocacy groups and community-based organizations.
To support these goals, grant funding is available in seven categories. Among this year's seven grant categories are:
Human Health Equity and Accessibility

Municipal Foresters

Geospatial Analysis 65

Climate Resiliency

Tree City USA

Tree Planting and Schoolyard Forests
Funding was increased through The U.S. Department of Agriculture, providing Texas A&M Forest Service $21.75 million. The funding, part of the Biden administration's Inflation Reduction Act, will help Texas expand its urban forest canopy, improve air and water quality, reduce energy consumption, and enhance the health and well-being of residents.
Community, civic, and neighborhood groups may apply with an eligible entity as a sponsor. Eligible entities for these grants must be public or non-profit, including State and local government agencies, public education institutions, NGOs or non-profits, and public utility districts. Individuals, businesses, and federal agencies are not eligible.
The application worksheets for the 2024 Community Forestry Grants program are now available in preparation for the proposal submission window of Dec. 11, 2023, through Feb. 16, 2024.
The application worksheets contain instructions, requirements, and a question form for each category required at the time of proposal submission. A guidance document is available to serve as a manual for how the grants can be prepared, frequently asked questions, and helpful tips.
Bexar Branches Alliance and the city of College Station were awarded the Community Forestry Grants last year. Bexar Branches Alliance was the recipient of the climate resiliency grant, and College Station was the recipient of the human health and equity accessibility grant.
Communities, non-profit organizations, and schools interested in applying for any category can review requirements, use the application worksheet to prepare for the grant filing process, and explore implementation examples here: Community Forestry Grants.
Copyright 2023 KAUZ. All rights reserved.