City of WF announce lake levels drop
Stage 2 to go into effect if lake levels drop to 50%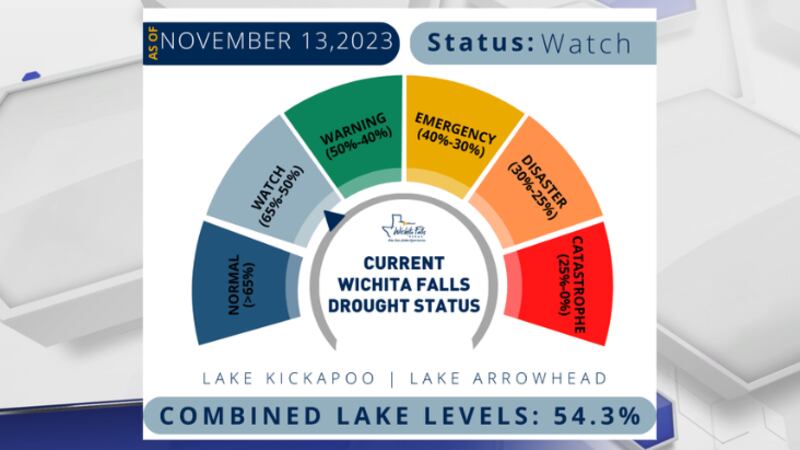 Published: Nov. 13, 2023 at 4:37 PM CST
|
Updated: Nov. 13, 2023 at 4:47 PM CST
WICHITA FALLS, Texas (KAUZ) - The City of Wichita Falls has announced that lake levels have fallen this week.
After two weeks of seeing an increase for Lake Arrowhead and Lake Kickapoo, both have been left at 54.3%
The City of Wichita Falls is currently in Stage 1 drought restrictions.
However, the City of Wichita Falls will enter Stage 2 Drought Warning if levels reach 50% combined.
Stage 2 restrictions would be more strict when it comes to watering your yards if entered. Under Stage 2, watering yards would be only allowed once a week on a specific day of the week. Entering Stage 2 would also result in surcharges for water usage as well.
Copyright 2023 KAUZ. All rights reserved.