Clay County looking for bids on land in Bellevue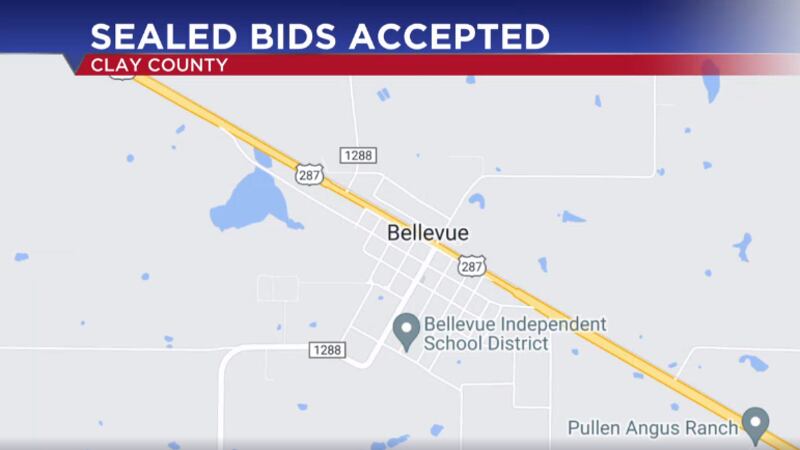 Published: Nov. 14, 2023 at 6:13 PM CST
CLAY COUNTY, Texas (KAUZ) - Clay County leaders are accepting bids on a piece of property in the city of Bellevue.
Sealed bids can be addressed to the Clay County Judge, Mike Campbell, at 214 North Main Street in Henrietta, TX.
Bids will be accepted until Tuesday, December 26 by 9:00 a.m.
Proposals received after the time indicated will be returned unopened.
The envelope must be plainly marked "SealedBid for Bellevue Property."
The bids will be opened by an officer of the County and read aloud at that time.
Clay County reserves the right to reject any and all requests.
Copyright 2023 KAUZ. All rights reserved.