UPDATE: Missing 12-year-old child found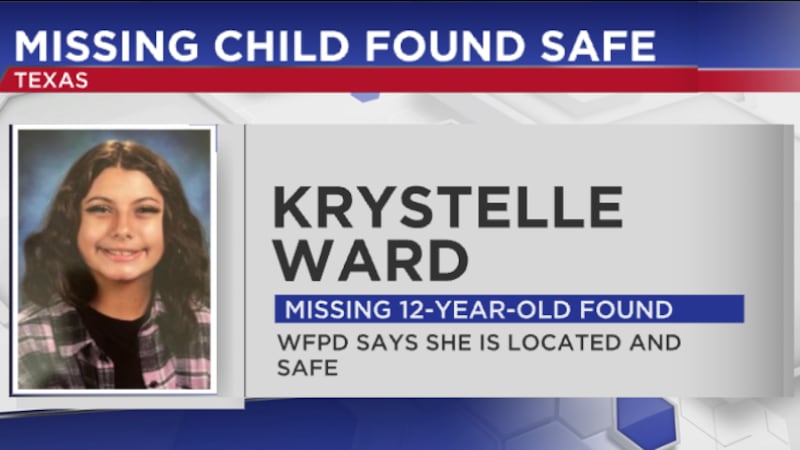 Published: Nov. 14, 2023 at 7:04 PM CST
|
Updated: Nov. 14, 2023 at 7:40 PM CST
WICHITA FALLS, Texas (KAUZ) - The Wichita Falls Police Department has found the missing 12-year-old girl.
WFPD announced that Krystelle Ward was missing early on Monday morning.
WFPD Sgt. Charlie Eipper told News Channel 6 she is safe.
According to WFPD, Ward was found with a 28-year-old male from Houston Texas, Kyandrae Chretien, after a traffic stop was conducted today at 4:50 p.m. on Chretien's grandmother's Nissan Rogue in Navasota, Texas.
Chretien is in custody for two outstanding arrest warrants for the offense of Aggravated Sexual Assault.
It is currently under investigation by numerous law agencies to determine what took place while Ward was missing.
Stick with News Channel 6 as we learn more about this investigation.
Copyright 2023 KAUZ. All rights reserved.