City of Jacksboro experiences power outage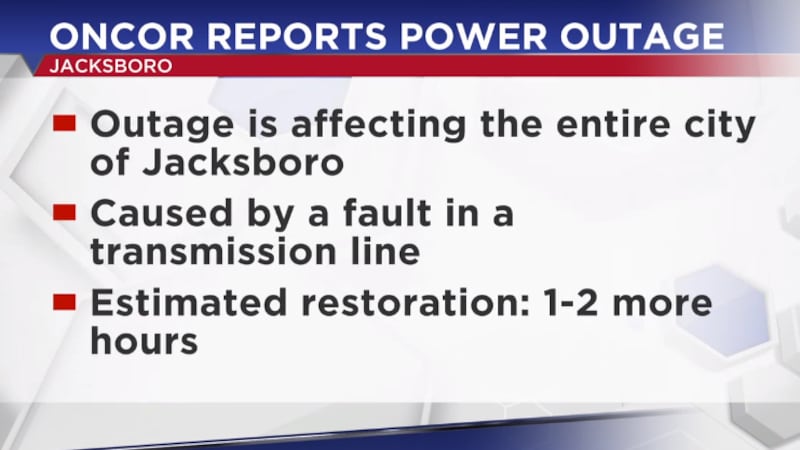 Published: Nov. 16, 2023 at 3:13 PM CST
JACKSBORO, Texas (KAUZ) - A fault in a transmission line has led to a power outage that affected the entire city of Jacksboro.
Gordon Drake with Oncor Energy says about 2,300 customers were left without power.
Most of the city has had its power restored as of 2:40 p.m.
Stick with News Channel 6 as we learn more.
Copyright 2023 KAUZ. All rights reserved.