MSU Texas alumnus receive honor from geology association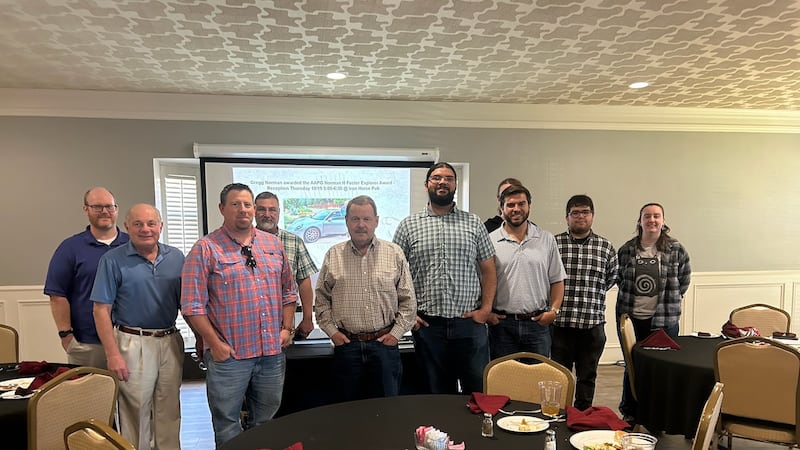 Published: Nov. 16, 2023 at 3:51 PM CST
WICHITA FALLS, Texas (KAUZ) - Midwestern State University alumnus, Gregg Norman, who earned his Bachelor of Science in Geology from MSU Texas in 1987, has been named the 2023 recipient of the Norman H. Foster Outstanding Explorer Award.
This is one of the highest awards presented by the American Association of Petroleum Geologists. The honor is given to AAPG members who have shown a consistent pattern of success, with an intended emphasis on recent discoveries.
Josh Aaron, president of the North Texas Geological Society, said that while at Gunn, Norman made a significant discovery in Dickens County. He later began his own company, Norman Browning Exploration, and made another significant field discovery, known as the Flat Top JC Field.
He is the only member of the North Texas Geological Society to be awarded the AAPG Explorer Award and the A.I. Levorsen Award, which honors the best paper presented at each AAPG section meeting.
Jonathan Price, chair and Prothro Distinguished Professor of Geology at MSU Texas said that Norman is one of the most respected and highly regarded exploration geologists in North Texas.
Copyright 2023 KAUZ. All rights reserved.