Trailer filled with supplies stolen from Church Without Walls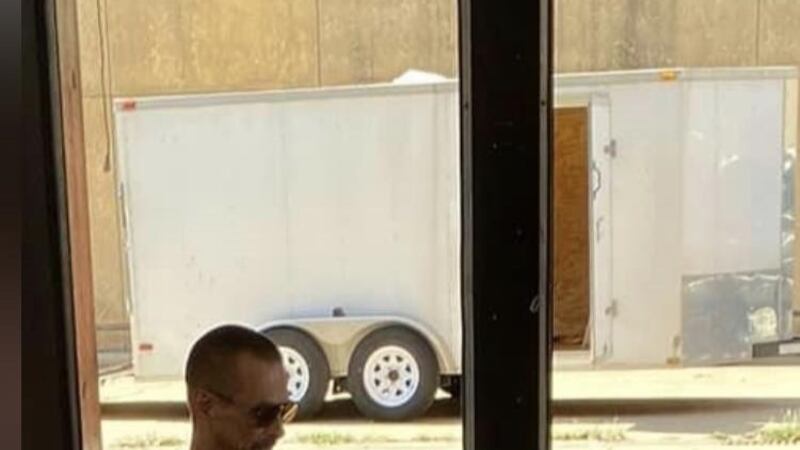 Published: Nov. 19, 2023 at 7:16 PM CST
|
Updated: Nov. 19, 2023 at 7:17 PM CST
WICHITA FALLS, Texas (KAUZ) - Church Without Walls needs help after they noticed the trailer with their supplies was missing on Thursday, Nov. 16.
Church Without Walls is an organization that provides a church space for the less fortunate, and the stolen trailer carries their chairs, tables, sound system, bibles and other supplies they need to hold services.
"We have to set up every month when we have service, so we have our trailer parked here at Faith Baptist Church and have for a number of, for a while now, and it was here Wednesday for Wednesday night service and Thursday morning it was gone. Apparently somebody wanted it more than we did, but all of our supplies, everything we need to be able to do a church service was in that," Church Without Walls Lead Pastor, Dwayne McKee said.
The organization's goal is to meet the needs of the homeless in our area and give them a church home, but they need everything from the stolen trailer to do that.
"We've been doing this for 11 years, and we meet the needs of those that would not be welcome in a traditional church, and that is, Church Without Walls is their church," Church Without Walls Secretary Treasurer, Candi McKee said.
They hope everyone will keep an eye out for their missing trailer, it's a 2014, 7′ by 16′ Lark trailer with a back ramp door and a side door.
"We're going to have to find tables and chairs and a sound system to be able to continue to have services down there for the folks at our services every Sunday. Yeah, so we're gonna have to restock everything, and well hopefully the trailer will be found with all the contents in it," Dwayne said.
Dwayne said they only want the trailer and supplies returned, they don't want to press charges. They just want to be able to hold service for Church Without Walls.
"Hopefully this guy will have a change of heart, and once he realizes that it's full of church materials and bibles and things like that, maybe he'll have a come to Jesus moment and decide he needs to bring it back," Dwayne said.
If you see the trailer you can let the police department know, and if you want to help you can call (940) 247-2452 to contact Church Without Walls.
Copyright 2023 KAUZ. All rights reserved.