Morning Anchor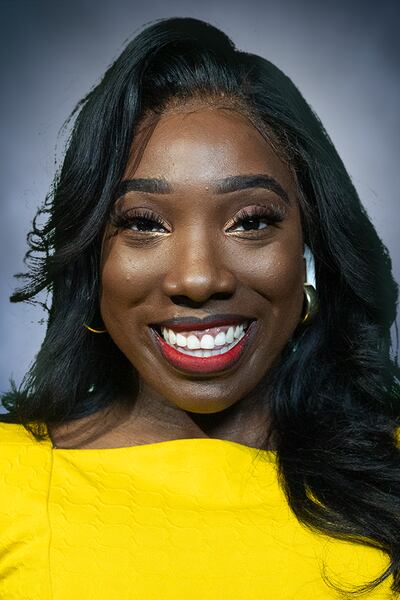 Jacelyn Lassiter is a Dallas native, born and raised. She attended the first magnet high school in the nation, Skyline High School, before earning her Bachelor of Arts in Communication Studies at Louisiana State University in August 2018. She furthered her education by completing her Master of Journalism at the University of North Texas in December 2021.
During her tenure at UNT she was a news anchor, sports anchor, and sports analyst for North Texas Television, UNT's student media, including being a live reporter in an Emmy-winning newscast. She then joined The Dallas Weekly, one of the major African American newspapers in DFW, working her way up from sports intern to freelance multimedia journalist.
Jacelyn is obviously a big sports fan, and football season is her favorite time of year! Feel free to chat with her about her favorite teams which include the Dallas Cowboys, the Mavericks, the Golden State Warriors, and the Astros. While relaxing at home, Jacelyn loves swiping through her Instagram explore page, which is filled with dogs, custom home DIYs, workouts, travel and nails. Her favorites are the doggie videos -- they never fail to make her laugh.
Jacelyn is excited to have a change of scenery and meet new people here in Wichita Falls. Her biggest goal is to connect with the community and give them compelling stories to follow.