6 p.m. and 10 p.m. Anchor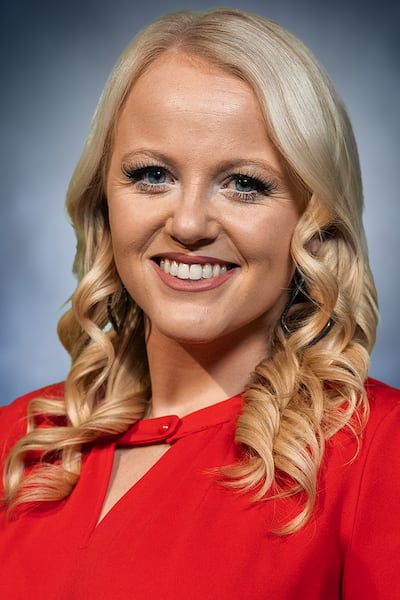 Alyssa Osterdock joined KAUZ News Channel 6 in October 2019 as a multimedia journalist. In 2020 she was named Sports Director, and she became a full-time face on the anchor desk starting in 2021.
Alyssa grew up in Henryetta, Oklahoma, just south of Tulsa. She played NCAA college softball at Cameron University in Lawton from 2015-2019. She was so good at softball that she earned the Best Single Game Performance Award, for female or male athlete, for Cameron University Athletics in 2018.
Alyssa graduated with a Bachelor's Degree in Communications, a minor in Journalism/Media Production and a concentration in Public Relations from Cameron. She is a die-hard Oklahoma University fan. Her hobbies include anything sports or working out. Mike Trout is her favorite MLB player.
She loves the friendliness of Texoma and telling the stories of this unique area.