Chief Meteorologist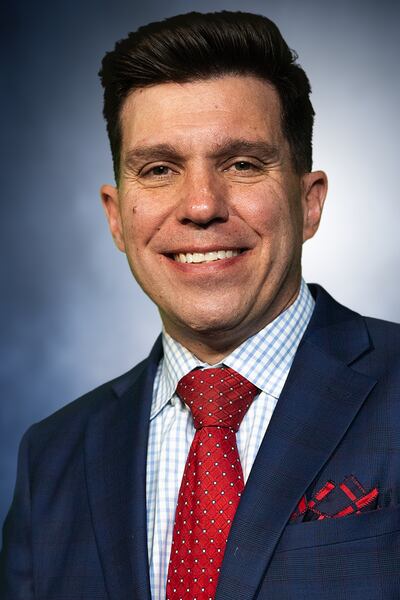 Chief Meteorologist Ken Johnson is originally from Mississippi but has been calling Texoma home since June of 2008. That's when he joined the News Channel 6 team.
He got a degree in meteorology from Mississippi State University, and his first job right out of college was forecasting weather in his hometown of Jackson, Mississippi. Ken worked for WAPT for nine years before moving to Wichita Falls and News Channel 6. In his career, he has forecasted some big weather events, including Hurricane Katrina in 2006, the Christmas Eve Blizzard in 2009, a record-breaking heatwave and drought in 2011, and countless severe thunderstorms, tornados, and flood events. He enjoys the challenging forecast and witnessing the awesomeness of Mother Nature.
When not at work, you'll most likely find Ken in a t-shirt and blue jeans cooking up something good to eat. His favorite thing to cook is smoked ribs or brisket. You'll see Ken post a lot of his meals on Facebook and Instagram.
Ken has a big family with three kids of his own, two stepkids, and his wife Kellie. He is a huge dog fan and has three: a chocolate lab, a golden retriever and a little pit mix that keeps him on his toes!
You may also find Ken on the lake. He LOVES to fish! His favorite lake is Possum Kingdom because of the hilly terrain and clear water. You may also find Ken in the deer blind in the fall or hunting turkeys in the spring.